In a contest of architectural language in harmony with his surroundings, arise independent buildings that look towards the ancient village of Montichiari in the province of Brescia.
The client chose to furnish the apartment with RiFRA's kitchens and bathrooms.
Let's see them in detail:
KITCHEN
The client chose the kitchen model FLY white glossy lacquered, with its characteristics cut at 30° e 45°.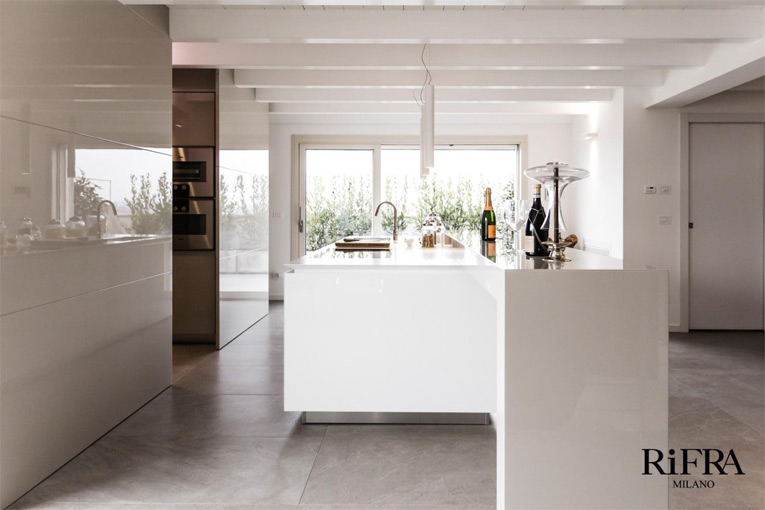 The client has then personalized the interior with stainless steel drawers rails, the dividers in corian and the interior of the furniture lacquered as the external.

The kitchen has an operating island with sink, stove and integrated hood, while the columns with pantry, wine fridge, ovens, fridges and refrigerator are hidden by our characteristics dividing panels, also lacquered in color "corda", as the snack counter.

BATHROOMS
The bathrooms are completely furnished with RiFRA's products, from sinks to accessories, from taps to sanitary fixtures.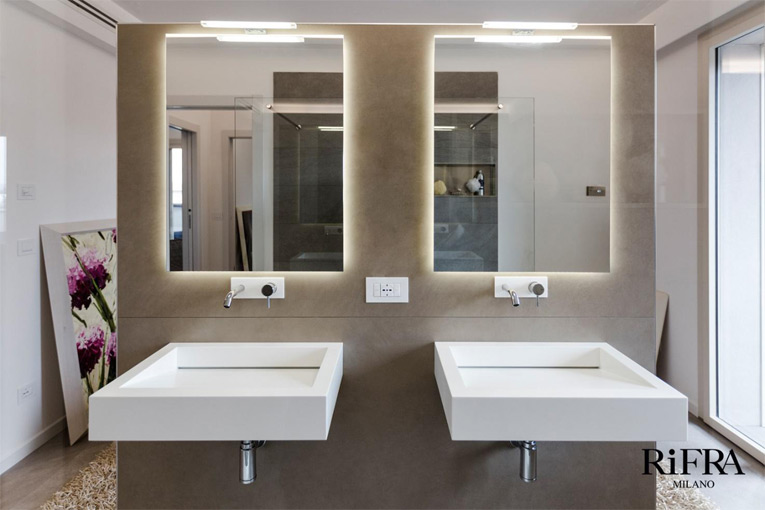 The taps are in polished steel and all the products are signed "RiFRA Milano".
We thanks our clients for the trust placed in RiFRA.
BUILDING PROJECT: Borgo Marconi, Montichiari, Brescia.
Laura Spinelli
To require online your own kitchen project, click here https://www.rifra.com/en/shop-progetto.aspx and discover what to do.