The most important design event in the world is currently taking place, it's the Design Week in Milan.
During this unmissable week, we present at our RiFRA Store in Milan, in Corso Matteotti 1, the new KUBE kitchen.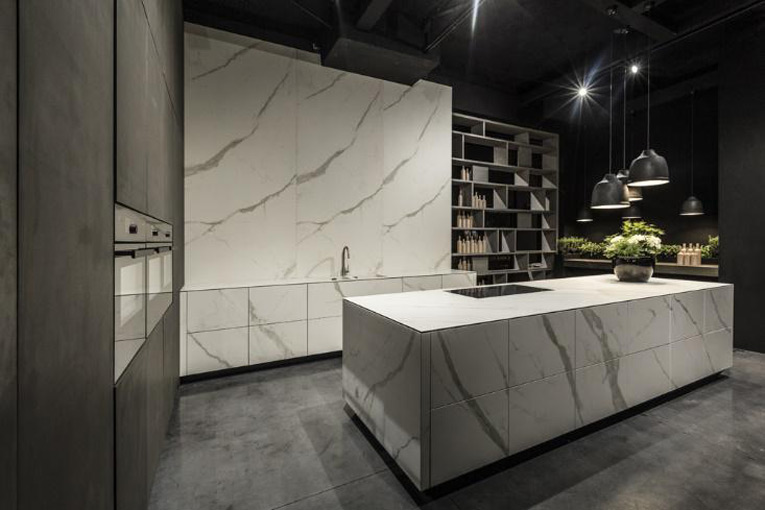 The KUBE kitchen, which looks like a real cube, expresses at its best the concept of volume and proportion of shapes to which RiFRA has always shown a strong sensitivity.
Its high design is emphasized by the absence of handles and grooves; the opening of the drawers is standard thanks to a sophisticated push-pull mechanism that allows the opening with full extraction and soft closing.
On request, it is possible to electrify the drawers opening, thus providing the kitchen with important comforts.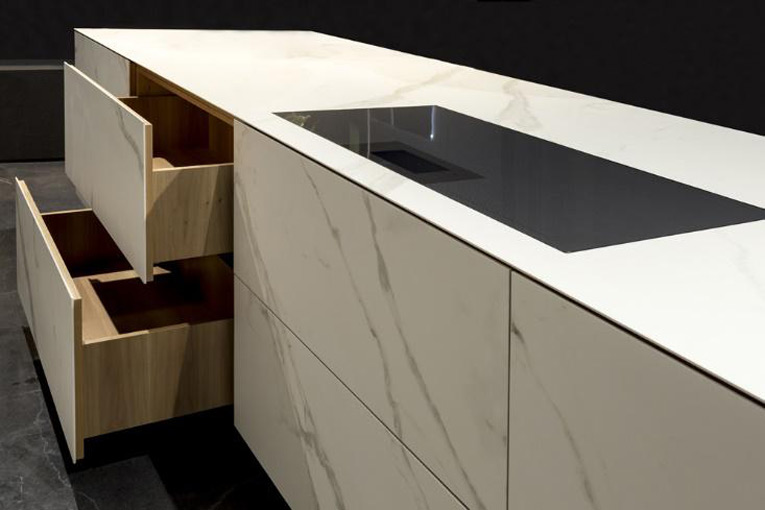 The 30° top and the thin thickness of the doors contribute to streamlining the kitchen volume, which is therefore pure and uninterrupted.
The interiors are extremely spacious and are supplied as standard in the matt lacquered finish, but you can also customize them by choosing for example the wood finish, giving more luxury and sophistication to the kitchen.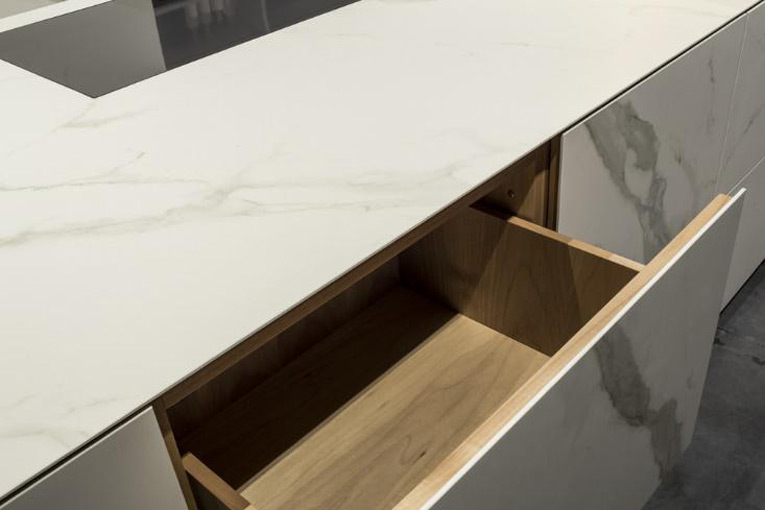 The kitchen presented during the design week expresses class and elegance, emphasized by the choice of covering the doors with 6mm slabs of Natural Stone Calacatta Oro finish.
The material effect is inevitable, given by the new metal finish "mesh" with which we have chosen to cover the wall columns, a new finish that affects the shades of metal, made using a manual process that can give uniqueness to your kitchen.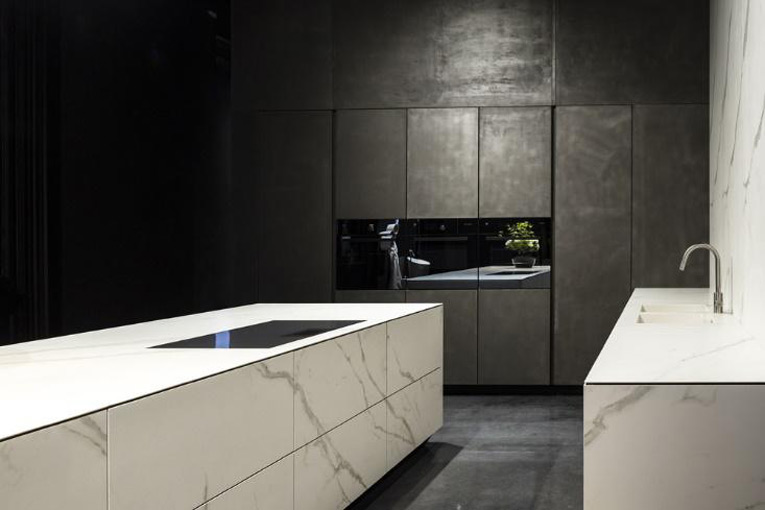 The showroom will be opened in "open week" mode:
From Tuesday 17th to Saturday 21st April, 10-22 hours.
Sunday 22nd April, from 10 to 19.
Find all the information for participation in this link: https://www.rifra.com/keynote0418/en/
We're waiting for you!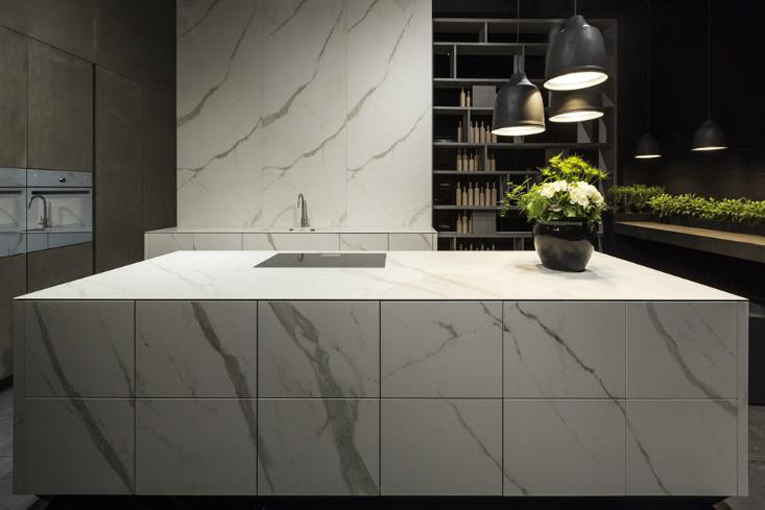 Laura Spinelli
PS: Do you want to see KUBE kitchen live during the Milan Design Week? Click on the link https://www.rifra.com/keynote0418/en/ and sign up to participate in the open week of the RiFRA Store in Milan.