Don't know what shower tray will look best in your home? Take a look at this guide!
When designing your new bathroom, choosing whether you want a shower or a bathtub might be a tough choice. But once you've made the decision that the shower is the way to go for you, you might find yourself stumped once again when having to choose the shower tray and enclosure. With so many shapes and sizes to choose from, we know it can be an overwhelming matter, but don't worry, when it comes to luxury shower trays, we got you covered. Here is a small guide to help you make a decision.
1. SHAPES
The shape of shower tray will be highly dependent on the space you have available. No matter how much you like the rectangular shower tray with a walk in door look, if your bathroom is small, it might not be a great idea. Something very important to keep in mind when choosing the shape is what type of door the shower will have. Sliding, a hinged-door, will it be a walk-in? This is important because depending on the distribution of the elements in the bathroom, if you have a hinged-door it might bump into your sink or your toilet.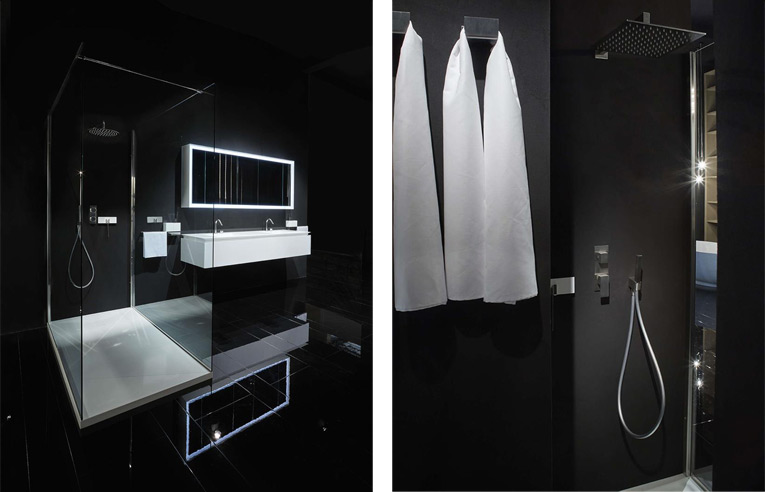 Square
A square shower try will fit into most bathrooms, even if it's small. You can always fit it nicely in a corner or somewhere else in the bathroom.
Quadrant
Quadrant shower trays are interesting because they are not D-shaped and they are not square. It's sort of a hybrid of both. Great for putting in a corner, it gives extra space without being too big and encumbering the space, especially if you get the off-set quadrant.
Rectangular

Rectangular shower trays are becoming very popular because it gives a very luxurious feeling, especially if you pair it with a glass door and make it a walk-in shower. If you have a long bathroom, this is perfect to place on the back wall, really taking advantage of it and also making the shower looked 'tucked' into the space.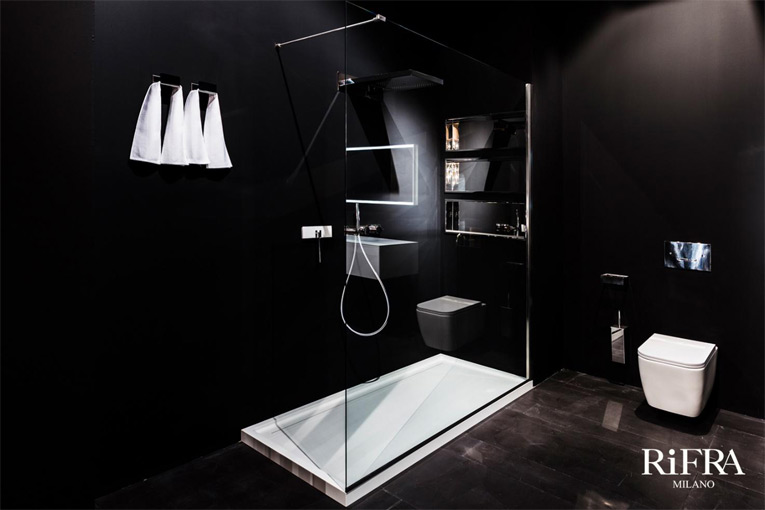 2. MATERIALS
Usually shower trays are made out of stone and white acrylic to give it a clean, polished look.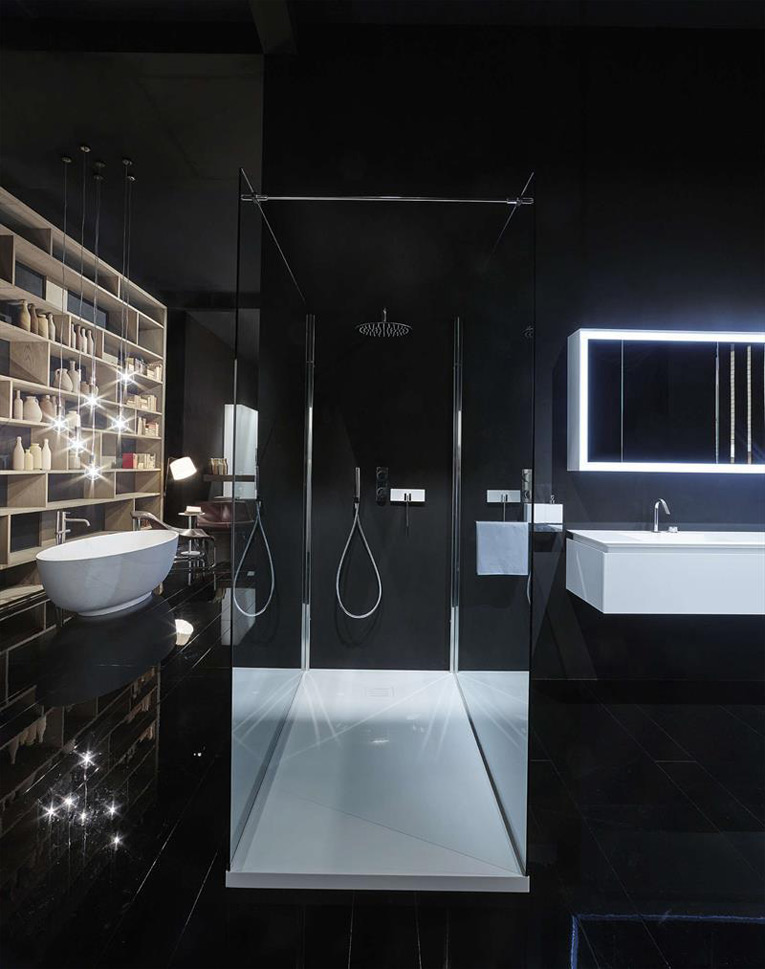 However, at RiFRA, we go beyond the standard materials. From important research into new materials and the purity of design, Rifra offers several shower trays made with different materials that are complementary to all Rifra collections: Corian with staves in the same material, Corian with teak slats, natural stones, Mineralmarmo, or marble, in matte and shiny, and a textile quartz that is made with a unique process, making it completely exclusive, are just a few. You'll find them in any shape, raised or flat, with hidden waste drains and in a variety of colors. No matter what type of bathroom you have, your RiFRA representative will work with you to find the perfect match.
You will find them in any shape, size, with hidden exhausts and in a wide variety of finishes.
Whatever the type of bathroom you have at your disposal, our RiFRA designer will work with you to find the perfect solution.
Now that you've discovered some more details on how to make the shower tray best suited to your style, good choice!
Laura Spinelli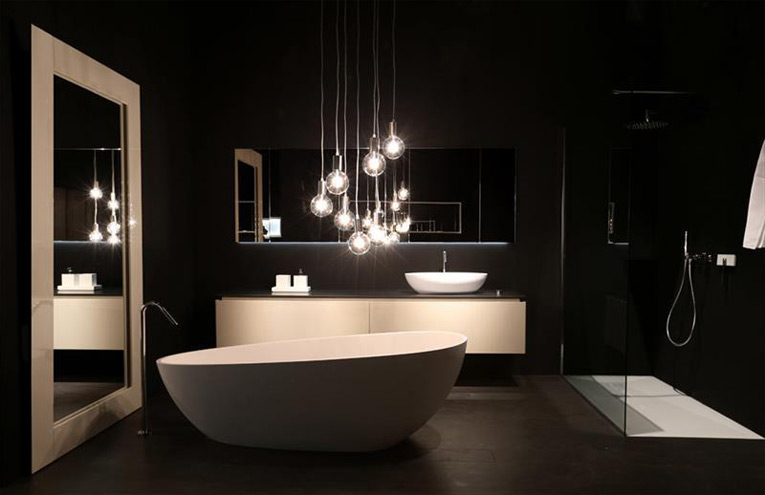 PS: If you want to receive all the news about our bathrooms please visit our website https://www.rifra.com/en/index.aspx or follow us on our social pages:
https://www.facebook.com/RifraMilano/
https://www.instagram.com/riframilano/