Wood kitchens are a timeless evergreen, an exclusive choice, perfect for homes with contemporary design and able to satisfy the most discriminating tastes.
They will make your room cozy, elegant and functional, bringing home all the charm of this natural material.
Wood is usually associated with the traditional style; today, it is widely used for even the most modern designs, with more material materials and more advanced technology.
The wood design kitchen, in essential shapes and forms, expresses the pure beauty of this material, accentuating its shades and various essences.  
We usually see them paired with resistant and durable materials; This is to ensure, in addition to a nice aesthetic effect, also a good yield from a functional point of view.
If wood is your favorite finish but at the same time the modern design features your environments then you will definitely be inspired by these solutions proposed by RiFRA:
RiFra presents the ZERO model in the gray-colored brushed oak version.

The integrated handle represents a classic re-enactment in a context that is always extremely contemporary and minimal.
Even the choice of the top is important, certainly the combination of the wooden doors to a natural stone top that aesthetically gives a sense of sturdiness and solidity; For those who love antiquity and the effect of natural stones, it is practically the winning choice.
Realization in a villa in Ticino where wood has been chosen for some details, in combination with lacquered finishing.
The combination is well visible in the column wall; The oak wood finish covers the panel fold doors, thanks to the use of a state-of-the-art method.
RiFRA presents the FLY model in oak finish clay; The clay material enhances the veins of the wood, creating a perfect encounter between two natural elements.
The details that characterize this model by making its lines and forms extremely unique and refined are visibly enhanced by the clay finish, and if the clay meets the rough oak, as in this particular creation, it produces a unique finish of great materiality and aesthetic effect. The colors are the result of the fusion of these two materials.
RiFRA presents One kitchen, with its monolithic island where the ancient oak warmth marries the precious brilliance of brass.  
Modernity and tradition, fused and replicated in a game of interweaving and continuity.
Luxury, on the other hand, is timeless.
These are some of the innovative finishes, the result of research and study, to which our RiFRALAB Internal Research Center is dedicated; RiFRA also offers other wood finishes in this table: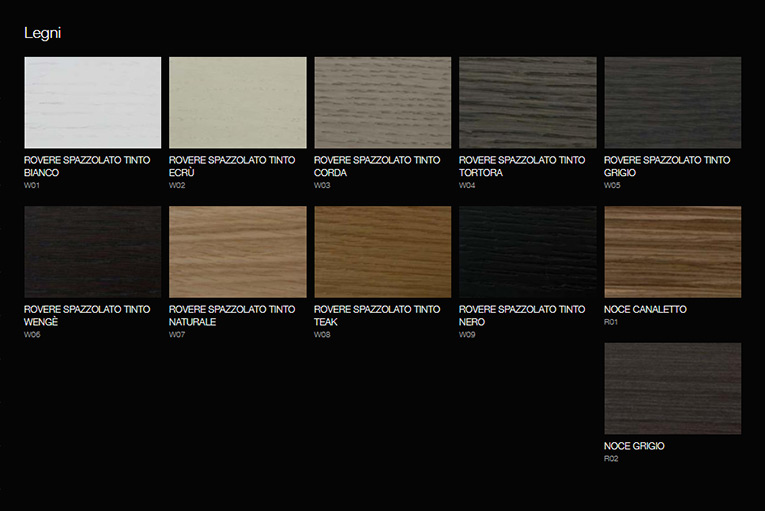 To find out the other RiFRA finishes http://www.rifra.com/en/materiali/laccati.aspx
Laura Spinelli
PS: If you want to get to know our collections, come visit the new RiFRA showroom on appointment in Milan, at Corso Matteotti 1, or the showroom in Fiorano Modenese (MO).
http://milano.rifra.com
http://modena.rifra.com