Clay is a natural material as it is obtained from the earth and at the end of its cycle it returns to the earth.
It is readily available as it is formed by runoff from rocks of various types.
Clay or raw earth is a natural material which has found use since the earliest times for the building.
It is a natural material with numerous features and belongs to our tradition of construction.
Retracing its architectural story means retracing the story of humanity.
It is a soil, or a compound of clay and natural inert material simply left to air dry, without the need for baking.
Mixtures with the addition of mineral or synthetic binders become continuous coatings with mechanical resistance to abrasion and water.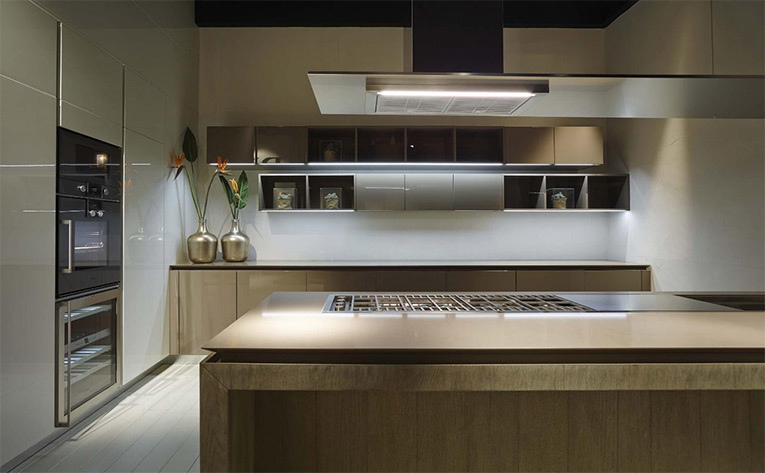 The result is a healthy, pure, and natural product which is pleasant to the touch and surprises with its innumerable properties.
The search for new materials and coatings with modern, trendy colors can make the difference in your project.
If you love modern style, you can't give up the idea of using clay to customize your kitchen.
Today, clay represents a trendy material that involves everyone at least a bit, and not just industry enthusiasts.
This is precisely the core of the activities of RiFRA LAB, the research and development center created by RiFRA with the goal of developing new products and finishes by juxtaposing modernity of technology and the tradition and craftiness of our forefathers.
RiFRA proposes this finish for the FLY model kitchen, the top and doors of which are molded at 30° and 45° respectively, and immediately capture the attention.
These details that characterize this model by making its lines and forms extremely unique and refined are visibly enhanced by the clay finish, and if the clay meets the rough oak, as in this particular creation, it produces a unique finish of great materiality and aesthetic effect. The colors are the result of the fusion of these two materials.
If this finish succeeds at giving character and elegance to your kitchen, imagine extending not only the design, but also the materiality of the clay to your bathroom environment as well.
RiFRA allows to satisfy this need and witness a material continuity between the two increasingly interlinked environments in the minds of designers, architects, and more.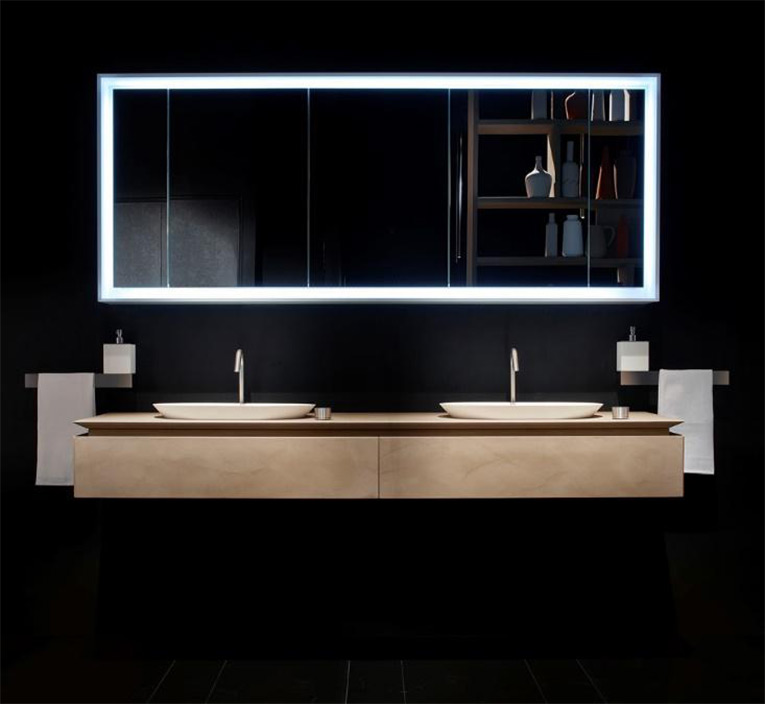 K.FLY bathroom collection, top molded to 30°, clay finish.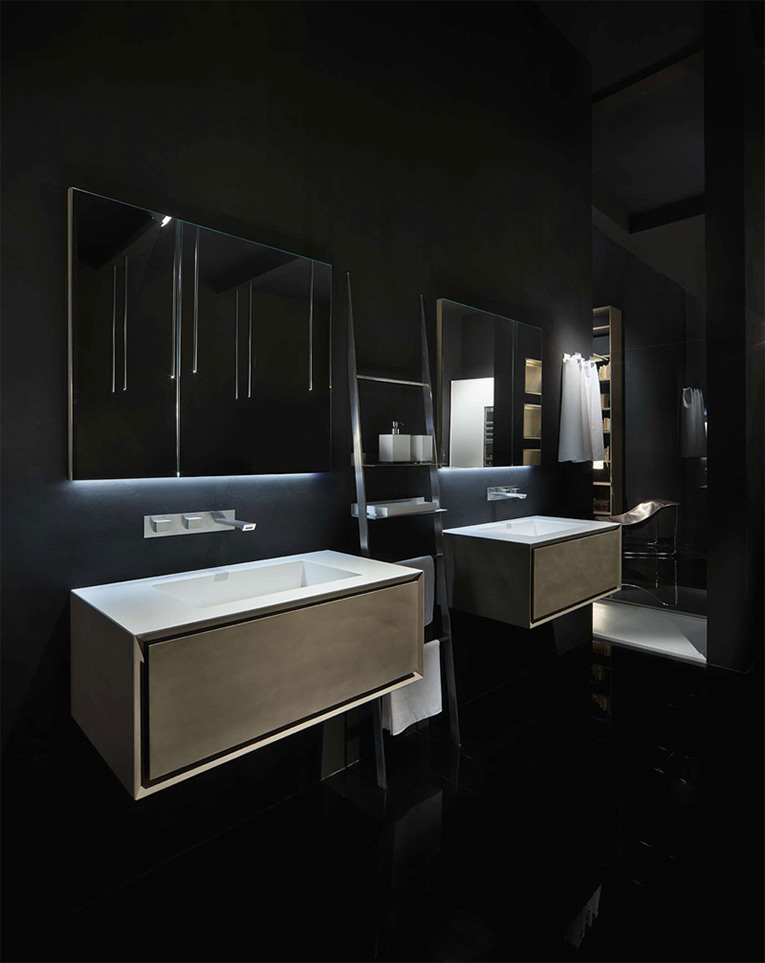 K-ONE bathroom collection, featuring 45°-molded edges, clay finish.
Clay in all its facets should thus be considered useful in the creation of a trendy product, and guarantees both a contemporary image and a new tactile sensation.
As a range of colors, clay has nothing to envy of the finishes that are more commonly used.
Clay is found already colored in nature. The colors are the result of the mixing of different clays coming from different territories and with different mineral contents.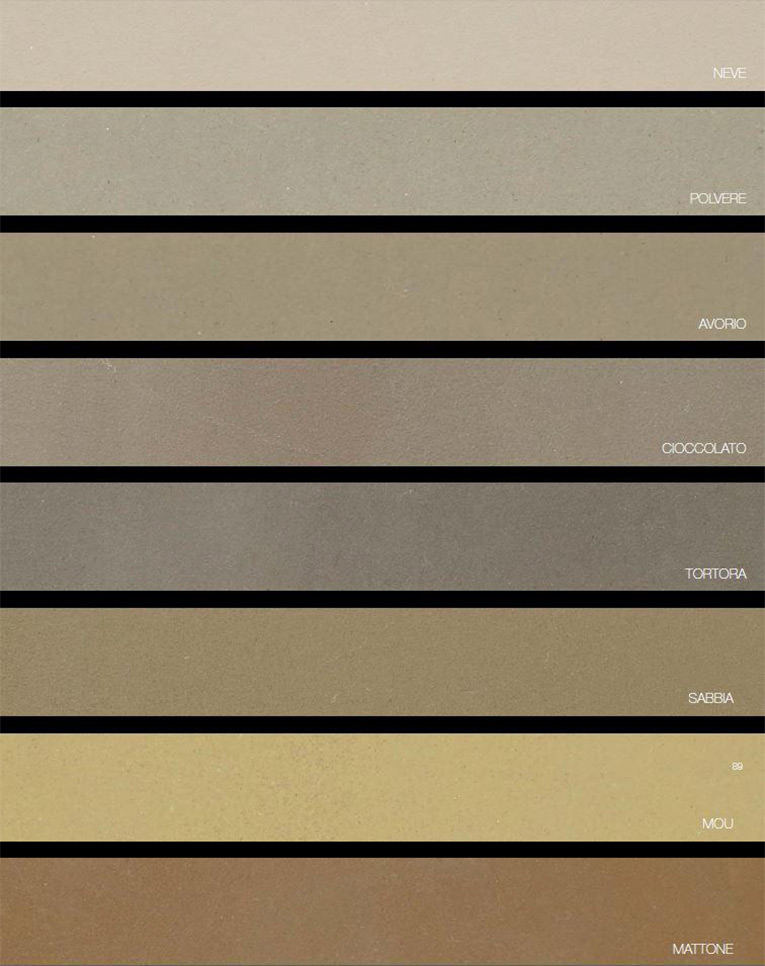 Laura Spinelli
PS: If you want to receive every update about our kitchens, visit our website http://www.rifra.com/en/index.aspx or follow our social network pages:
https://www.facebook.com/RifraMilano/
https://www.instagram.com/riframilano/