The owners of the house, a german couple, have chosen our products and services for their holiday house on the Lugano Lake, precisely on the italian side.
Let's see them in detail together:
KITCHEN: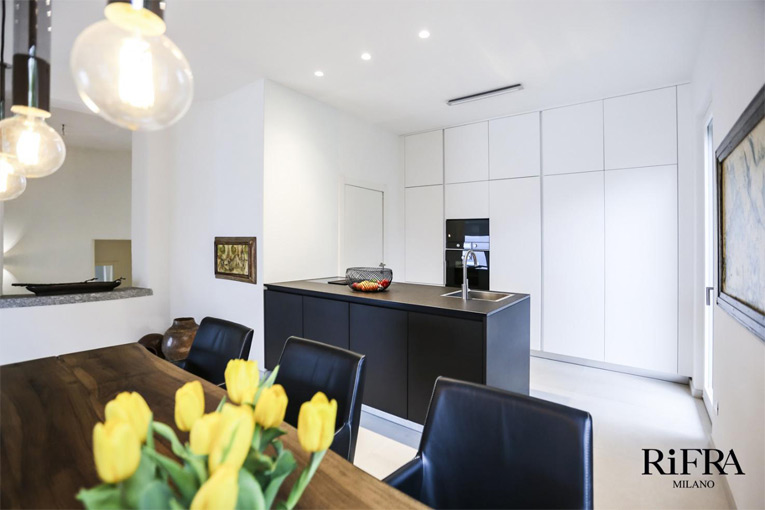 The model chosen is the LINE kitchen, the linearity is the feature of this model that is distinguished by his pure and timeless design.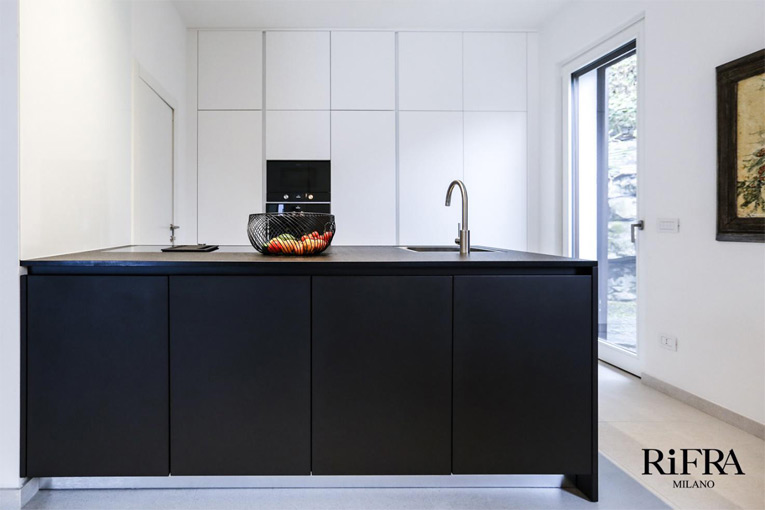 The finish chosen is matt lacquered, both for cabinets and for the wall columns.
MASTER BATHROOM: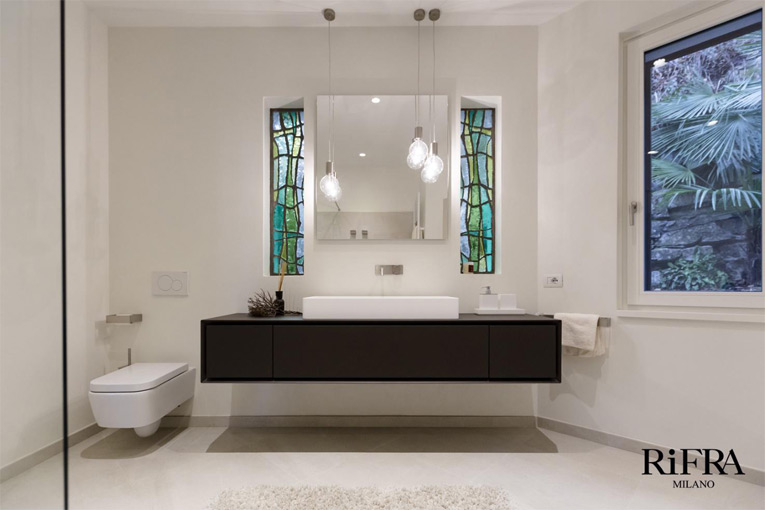 The model chosen is the bathroom K.ONE, in which the bevel at 45 degrees along the perimeter, the door, the sides and the top, immediately catch the attention.

The finish chosen for the doors and the side panels is matt lacquered, with sink and countertop.
RiFRA brushed stainless steel faucets and CLEAN accessories in corian and steel complete the setting.
GUEST BATHROOM: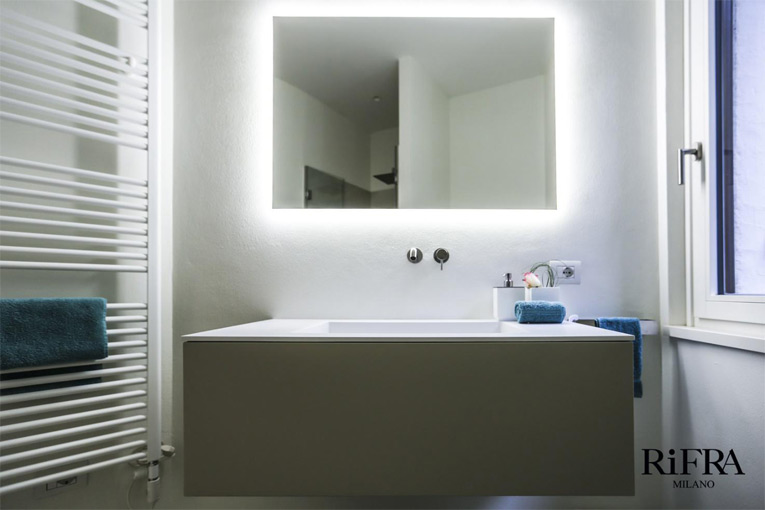 The model chosen is the bathroom FONTE, known for his versatility and his modularity, chosen in lacquered finish with integrated top and sink.
RiFRA satin-finish steel faucets and CLEAN series accessories in corian and steel complete the setting.
Our clients said about us:
"We got to know RiFRA live, directly at the home of friends. At the time, we were beginning the renovation of our holiday home on Lake Lugano and we were impressed by the elegance and cleanliness of the kitchen and bathroom design, so we immediately got in touch with you.
We sent you the plans of our house and at the first meeting in the factory you had prepared a beautiful project and you gave us some good advice, we were immediately very enthusiastic.
Then we came to your shop in Milan where we chose the materials live. Initially we were thinking of some greyer tones for the floor and therefore also of a grey kitchen. We then found these lighter tiles and with the sample we brought to Milan we saw together the right combinations for our furniture.
The kitchen is very functional, the columns are perfectly integrated in the white wall and inside I can take advantage of the space for small appliances, so everything remains tidy.
We have had a truly outstanding advice and are totally satisfied with our choice."
We thank our clients for the trust placed in RiFRA.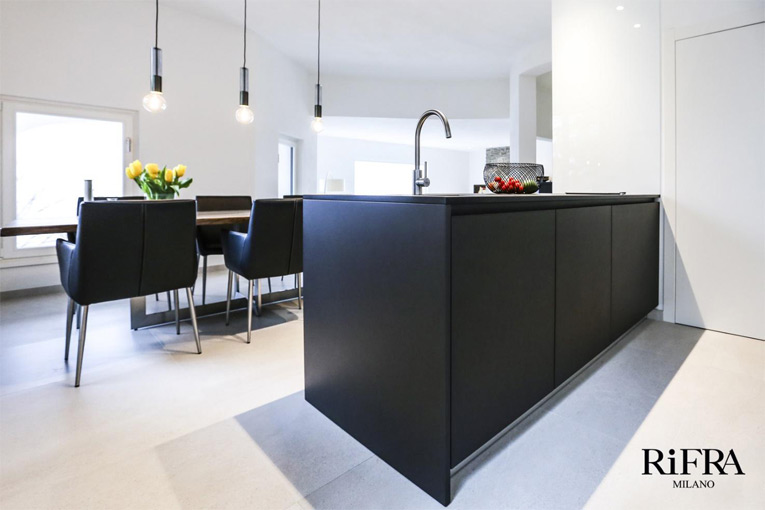 Laura Spinelli
To receive our free ebook with our reference, click here:
https://www.rifra.com/l2017ebook/en/