Why choose a lacquer finish? All the answers in this article
When you are furnishing your home, choosing a kitchen is probably the most delicate and important decision. The most inhabited environment, the kitchen is exposed to wear, both from everyday use, even several times a day, and from environmental factors such as heat, humidity and vapors. Modern furniture offers endless possibilities to customize your perfect kitchen, it is therefore essential to know the materials used and choose the best ones. One of the aspects to consider carefully is the external finish of all components. One of the most versatile and choices is lacquered wood. Let's take a closer look at RiFRA's choice and how it's produced.

Lacquering is a polyester paint or colored polyurethane covering that is widely used on surfaces such as wood or wood fibers. A paint composed of resin, hardeners and catalysts, this composition allows the lacquer to perfectly cover the surface, giving the color some thickness and making the surface impact resistant, homogeneous and flat.
Discover all RiFRA's proposal: https://www.rifra.com/en/materiali/laccati.aspx
Because it's applied as a coating, the customization possibilities are endless, allowing you to choose practically any shade of color. While RIFRA has its own selection of colors available, they can always be customized on request. Not only are you able to choose the color, you can also choose a glossy or a matte lacquer, two sides of the same coin that offer two different perspectives on the same color. The glossy finish has a mirror effect, while the matte absorbs light.
Glossy
The preparation of the glossy finish requires an extra step of sanding compared to that of matte lacquering and the sandpaper has finer grits. For optimal results, 180mg of lacquer are needed per square meter of medium-density fiberboard. After several polishing phases, both manual and automatic, you end up with a truly mirror-like finish.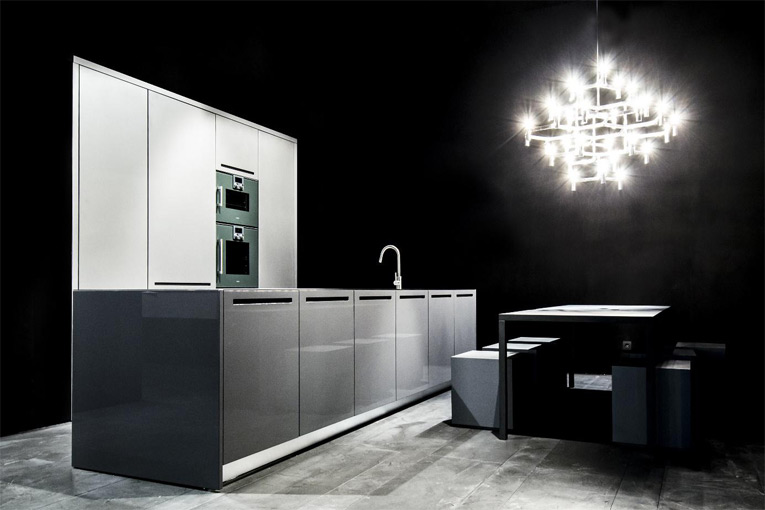 Matte
The matte finish, however, needs less lacquer, around 140mg per square meter and a much thicker grits on the sandpaper.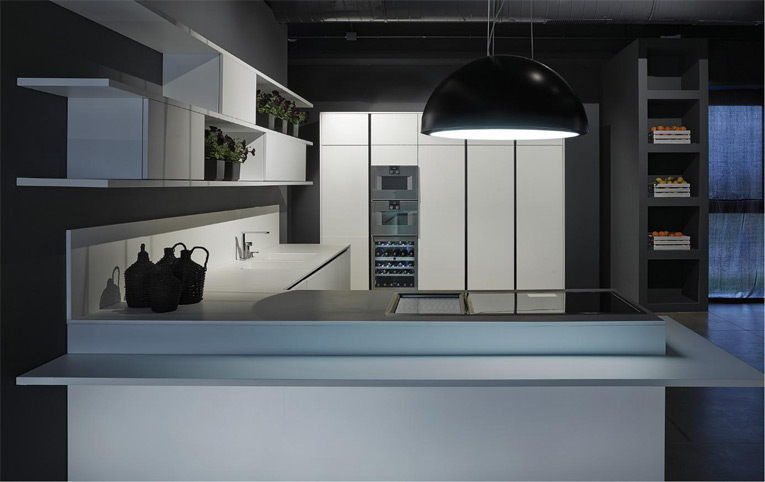 The coating, not being a bonded sheet does require some special attention during maintenance. We recommend using a soft, damp cloth with a little soap. Abrasive sponges, aggressive degreasers, acids, alcohol or products other than those specifically for cleaning a lacquered surface could alter the color or even scratch the surface.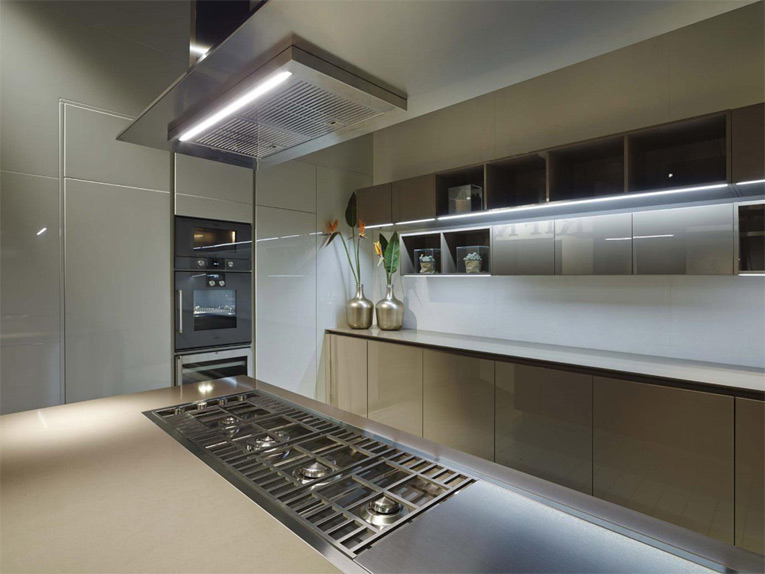 Lacquer is probably the most versatile option when it comes to choosing a finish for your kitchen. It looks good, is easy to maintain and is easily customizable. Take a look at our catalog to see what options we have for lacquered finishes.
Laura Spinelli
PS: If you want to receive all the news about our products, visit our website https://www.rifra.com/en/index.aspx or follow us on our social pages:
https://www.facebook.com/RifraMilano/
https://www.instagram.com/riframilano/