We are in the heart of the city of Milan, the center of the Italian economy, as well as the capital of design and fashion.
In a city with a modern and overwhelming spirit, combining artistic and architectural beauty, our client chose for his kitchen the clean and timeless design of the LINE model.
With its Linearity, it has been extremely perfect for this small space that characterizes more and more apartments in modern cities.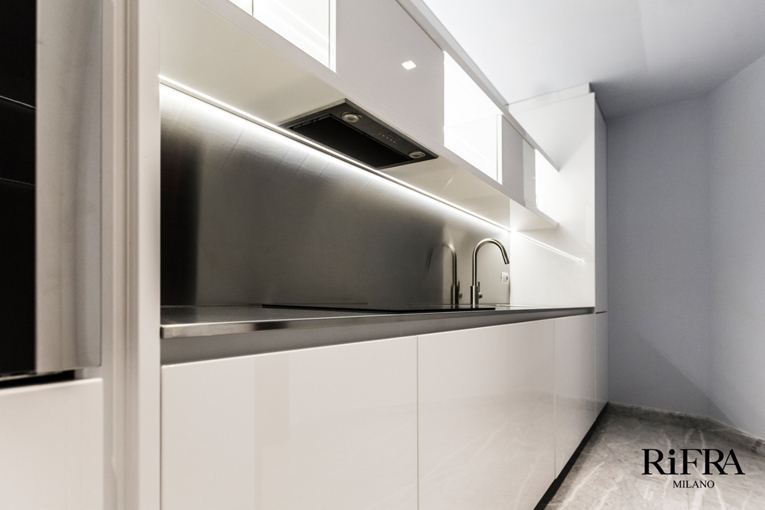 The finish glossy white lacquered and stainless steel top give luminosity for a more spacious and welcoming feel.
The design choice of alternating closed and open wall units gave dynamism but at the same time allowed to use all the spaces in the right way, creating an environment with an essential but also functional style for cooking.
Organization, practicality but at the same time design were the key words of this project that could prove that even a small apartment, with the right choices of interior design, colors and materials, can be comfortable to live in and beautiful to see.
Click here to read the article "Kitchens for small spaces": https://blog.rifra.com/en/design-kitchen-for-small-spaces-is-it-possible/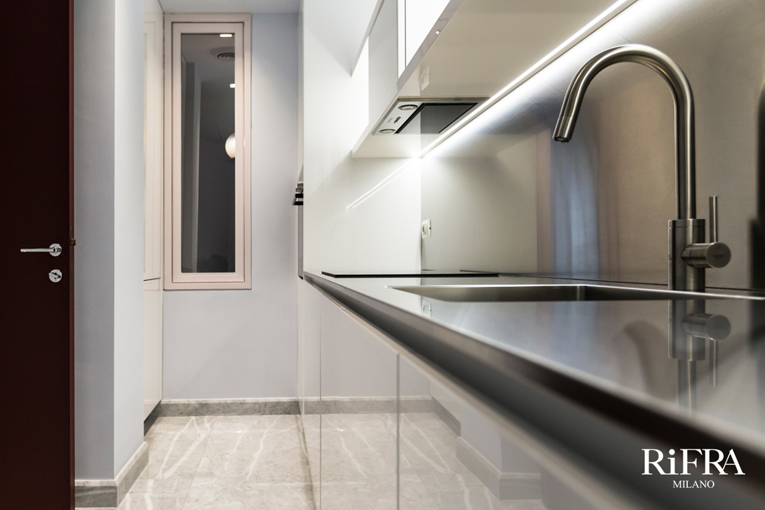 We thank our client for the trust placed in RiFRA.
Laura Spinelli
Ps: To request a project for your new kitchen online, click here https://www.rifra.com/en/shop-progetto.aspx and find out how to do it.