Warm tones combined with contemporary design for this new construction in a villa on Lake Maggiore in canton Ticino, Switzerland.
The kitchen, chosen by the customers, is the model ONE of RiFRA, consisting of a center-island and a column wall behind it.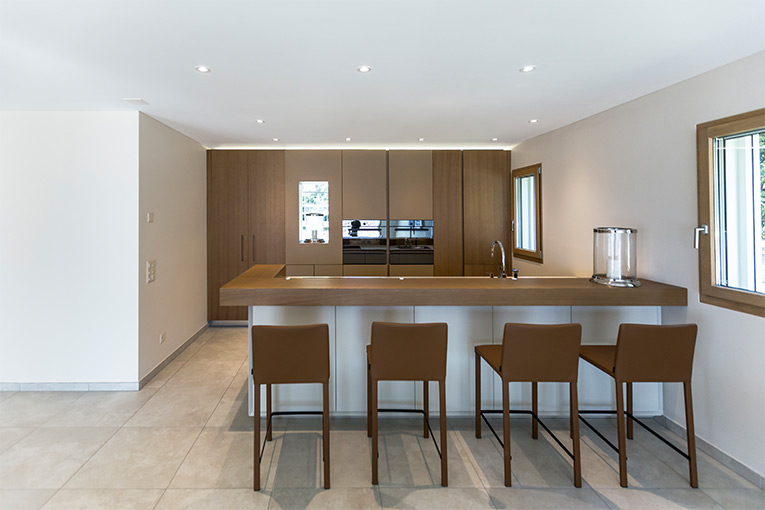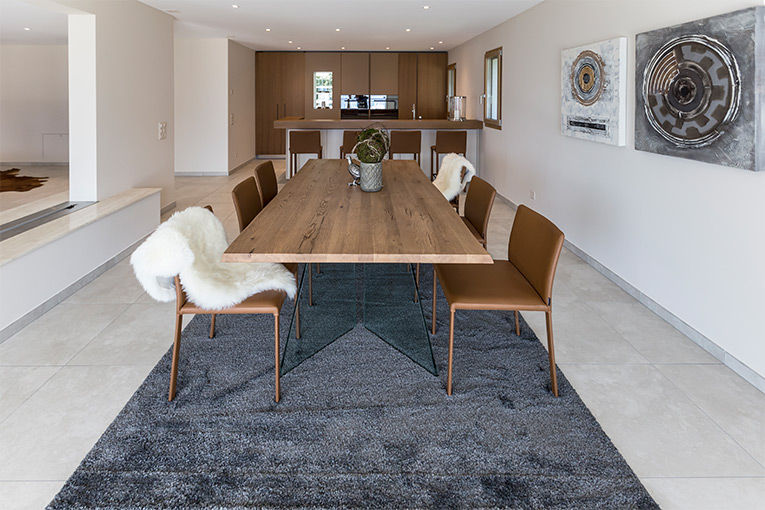 KITCHEN; ISLAND
The ONE island finish, characterized by its distinctive 45° cuts, is matte lacquered, combined with a snack counter in Oak.
On the island there are both hotplates, with a vented hood above, and sinks, while on the snack counter, electrical outlets have been installed.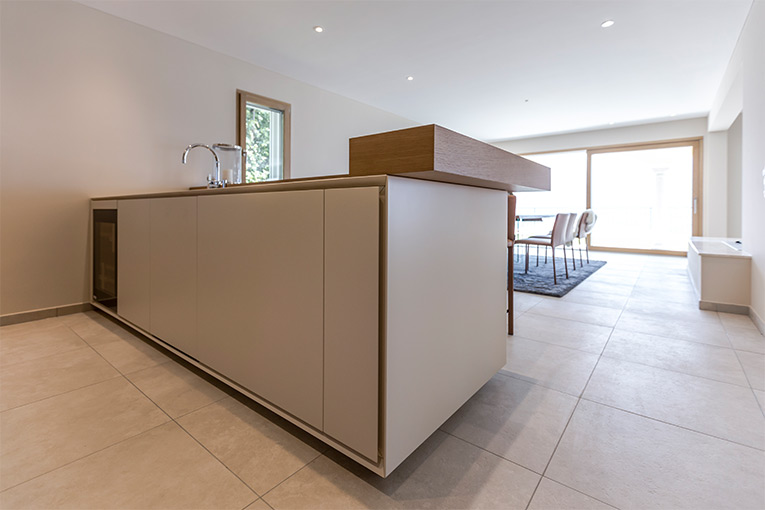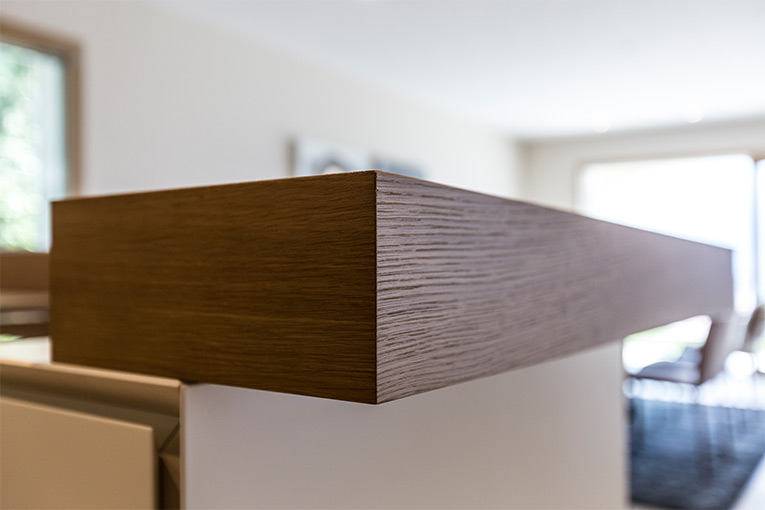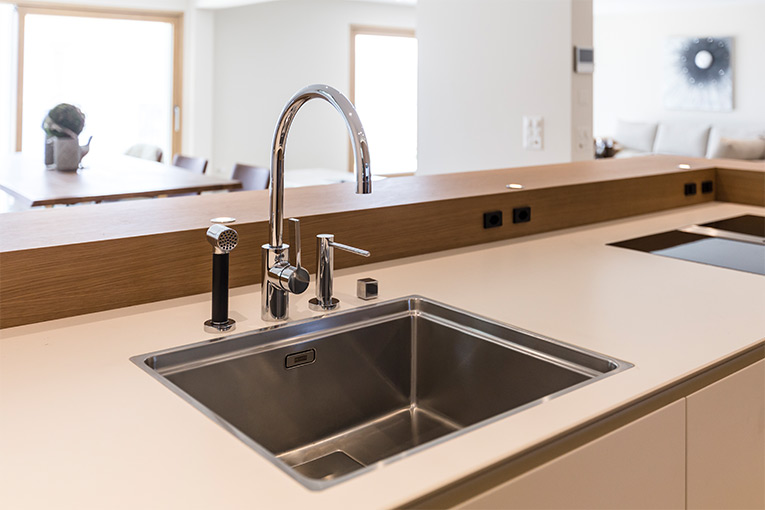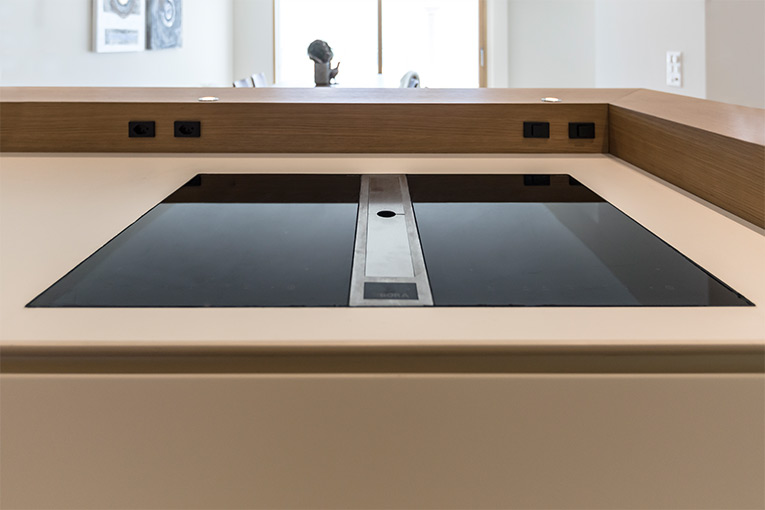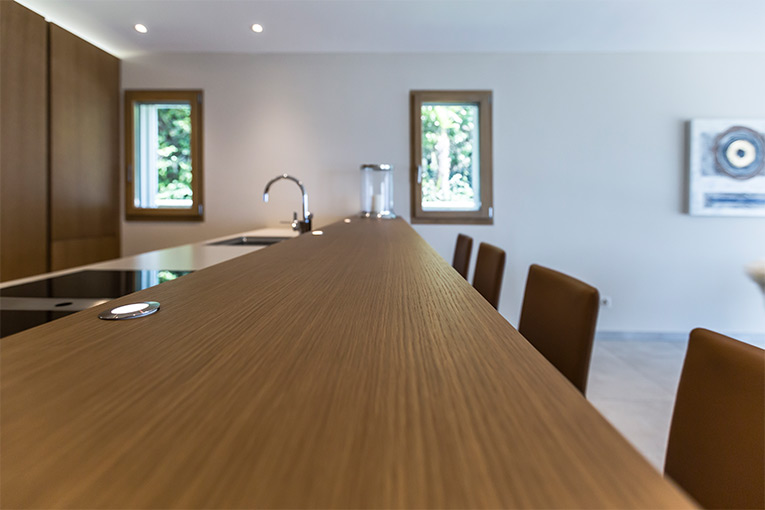 KITCHEN; WALL COLUMN
The finish of the wall column is a combination of opaque lacquer and oak wood.
In the columns the ovens and the refrigerator/freezer were placed, while the left part is equipped with panel fold doors, which conceal a bar area with removable top.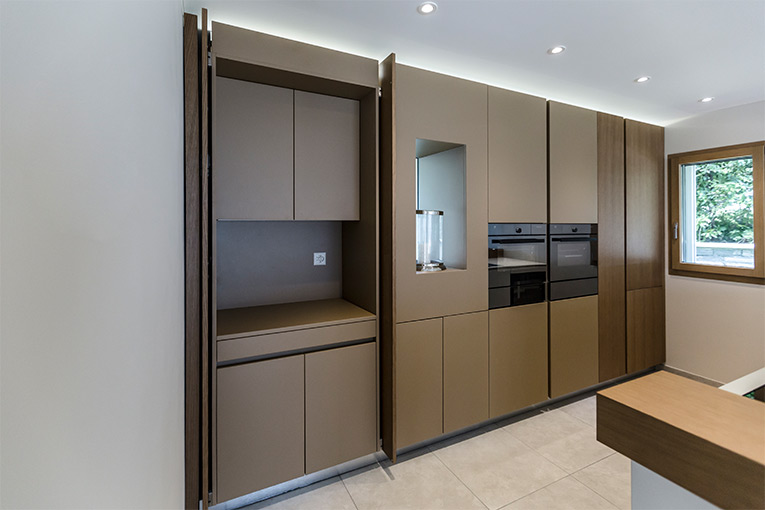 BATHROOMS
The 3 bathrooms of the residence have been furnished with three different RiFRA collections;
BATHROOM 1
The main bathroom is furnished with Zero collection furnishings and integrated door handle, Corian Thickless Floor with integrated washbasins and LED backlit mirrors.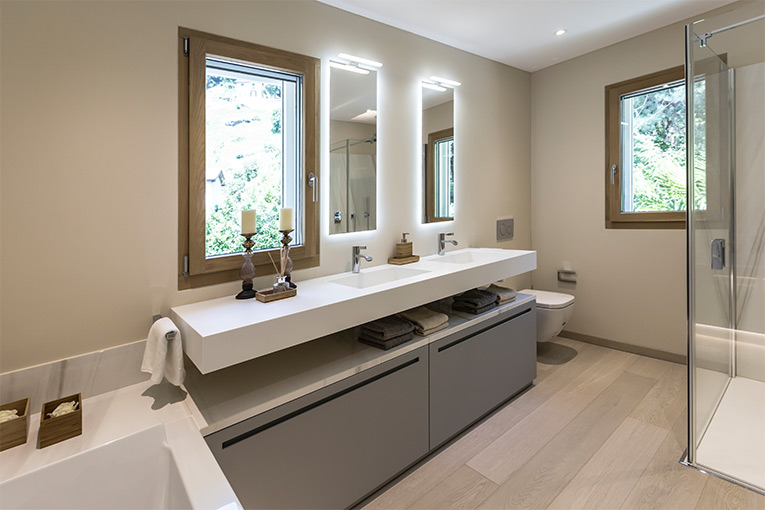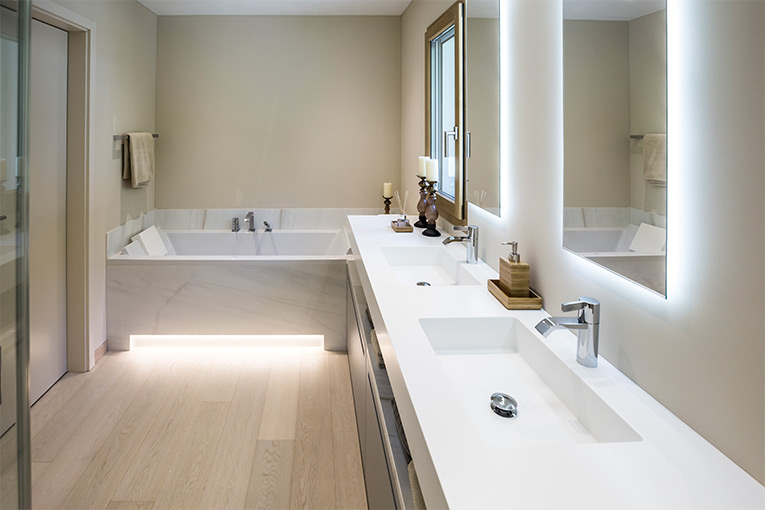 BATHROOM 2
This bathroom features the FLY collection, with 45° shaped cabinets above, and 30° shaped top surface, to create an intentional "extra-size" appeal.
A mirrored bath cabinet with integrated LED light completes the composition.
GUEST BATH
The guest bathroom is furnished with the K.ONE collection (which has the same proportions as the kitchen island), with a "Bowl"countertop washbasin in Corian, and LED backlit mirror.
The opening on the top surface is designed to allow guests to place towels, which ends up in a special container after use.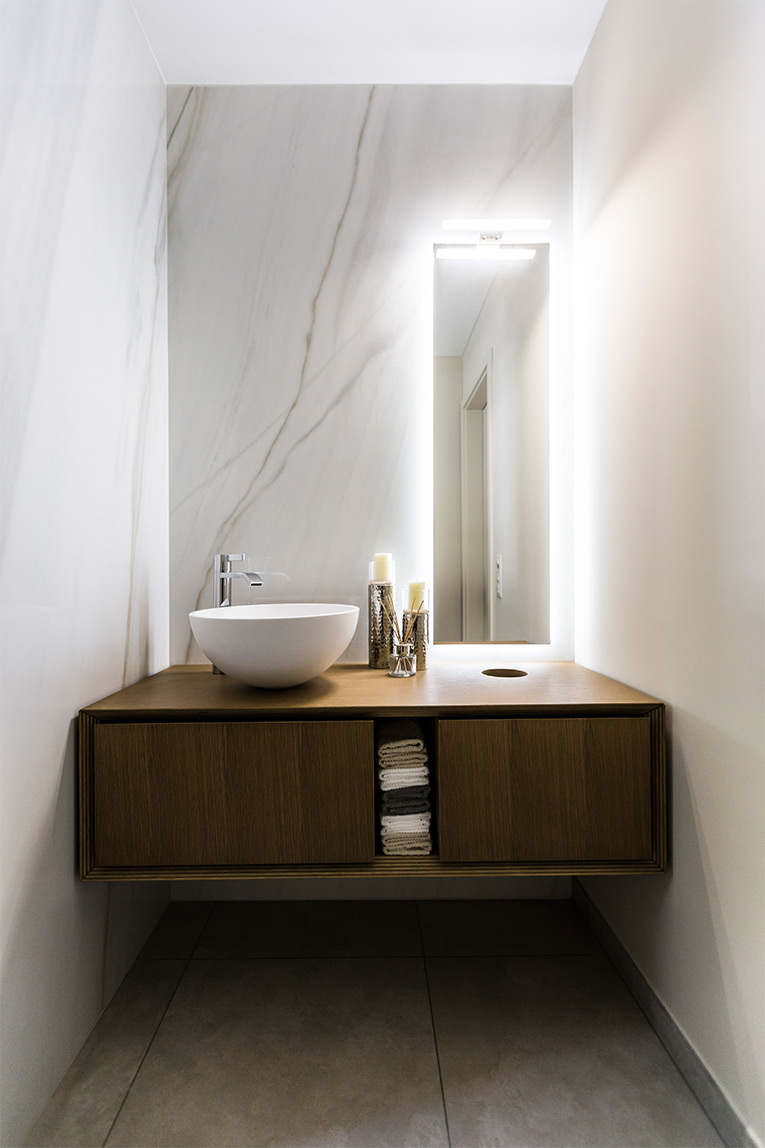 I thank the customer for choosing RiFRA and placing their trust in us.
The project was created, produced, delivered and installed directly by RiFRA;
If you need a business contact for your next creation, visit www.rifra.com/en/index.aspx and leave your contact information, or download your copy of the RiFRA Kitchen and Bath catalog without obligation.
Thank you for your time,
Matteo Rivolta
RiFRA Milan
PS: Sign up and discover all RiFRA videos on our official YouTube channel: www.youtube.com/rifra