DESIGN AND PRESTIGE
The contemporary kitchen fully express the personality of the homeowners and as it conveys all its prestige.
A modern kitchen is first of all a minimal kitchen. It is based on simple geometries and pure forms.
In a modern kitchen the distingtive features are:
The contemporary design
The unique materials
The singular lightning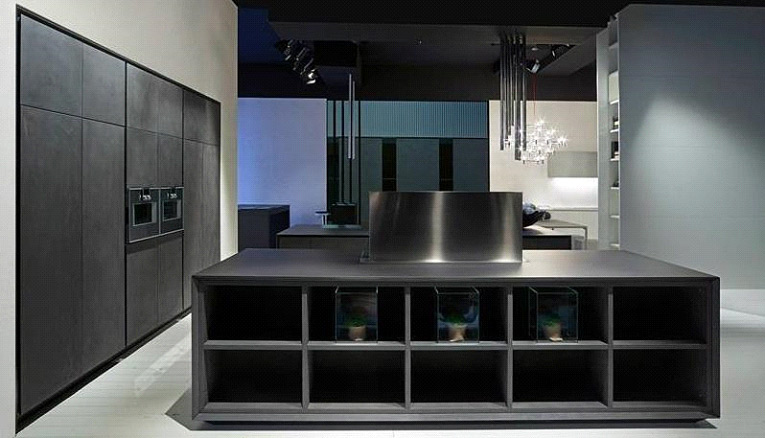 THE CONTEMPORARY DESIGN
Design kitchen are able to impress the costumers due to an innovative style that enhances the contemporaneity in every form, combining the functionality and the aesthetic in original solutions.
The exclusive furniture is studied by designers and architects who are ispirated by a minimal style and LESS IS MORE philosophy.
The characteristics of harmony and balance add value to our choices.
The columns are not just simple pantries but they represent perfect examples of design through the use of satins, originals, lacquaers and author finishings.
The technology also is extremely innovative. The kitchen appliances are always in line with the other components.
THE MATERIALS OF MODERN KITCHEN
The materials of a modern kitchen are innovative materials as they transmit the exclusive and the value of the product.
The lastest tendencies include:
Cement
New conception polymers
Artificial resins
Today, the cement in the kitchen features a different range of colours that perfectly fits in every modern space. The main advantage of this material is the ability to maintain its beauty over time as well as its consistency.
Besides that, it preserve a perfect tactil fabric which makes the coatings even more attractive.
THE PARTICULAR LIGHTING
The lighting is an extremely important key factor since the light sources contribute to make a trendy space, adding value to the surrounding furniture.
The light in the modern kitchen is never direct, green light to the spotlights, sophisticated design of the hanging lights and groundbreaking LED lighting.
Laura Murru
If you desire to receive our catalogues with the latest news of Rifra kitchen, check out our website by clicking below:
http://www.rifra.com/en/update.aspx