Our client's dream was to combine the RiFRA with timeless design, with refined and valuable finishes, together with an island configuration with wall columns in a small space.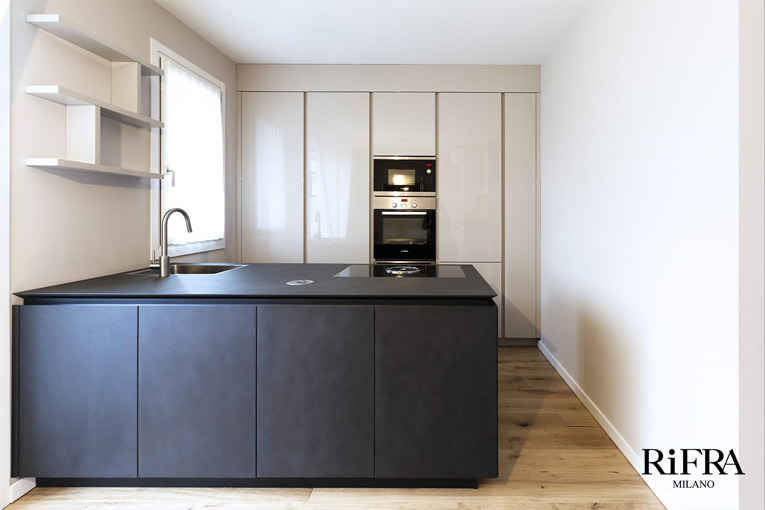 Our designer has therefore studied this solution, choosing together with the customer the FLY collection for the island, with the 30 ° shaped counter top and the 45 ° shaped doors.
The island has been finished by hand, in Cement Black finish, with counter top in Laminam Calce Nero that fits perfectly with the Cement of the doors, because it has the same shade.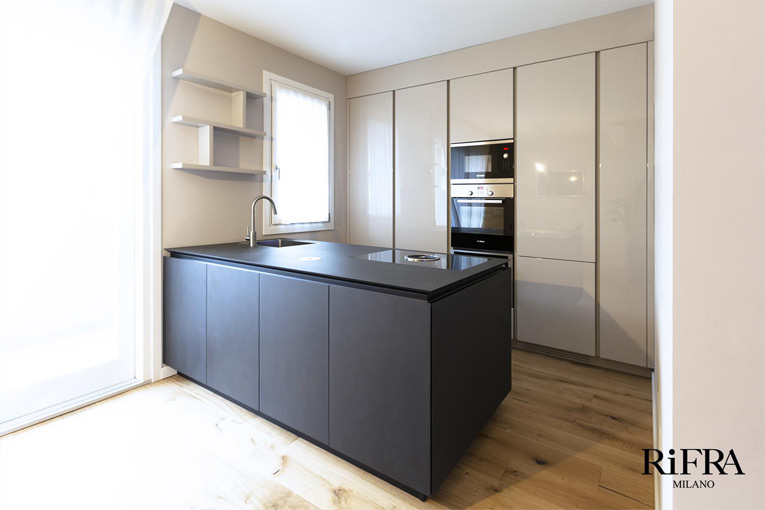 The induction hob has been inserted with a perfect processing to the level of the counter top, while the new generation hood is integrated into the island's furniture.
The island is completed with a steel sink.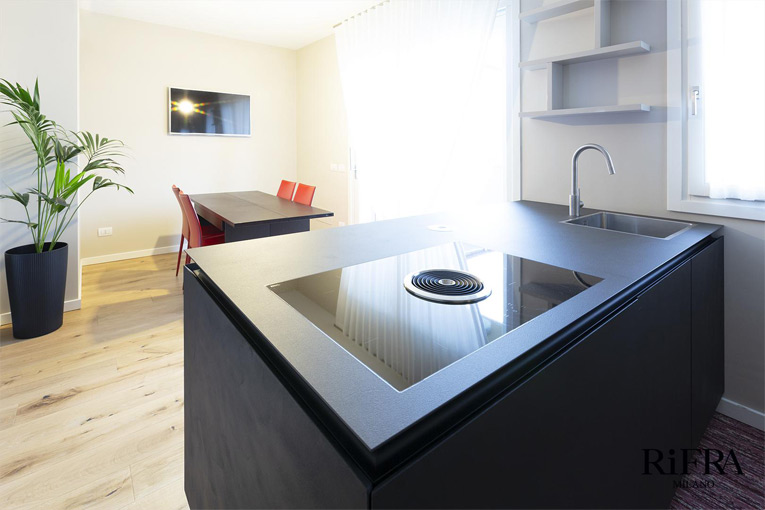 The side of the wall columns follows the LINE collection, with a glossy lacquered Corda finish. Inside the columns there are the fridge and freezer, the ovens and the pantry.
We have also provided the bathroom furniture composition of the "K.KUBE" collection, with the 45 ° shape in the cabinet itself, so that the external view looks like a pure design cube.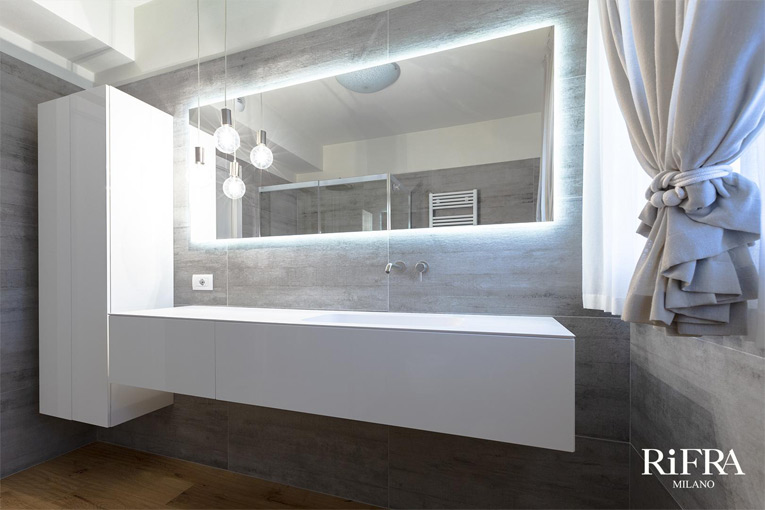 The details are of an highest levels, even the counter top is shaped inside and has an integrated sink.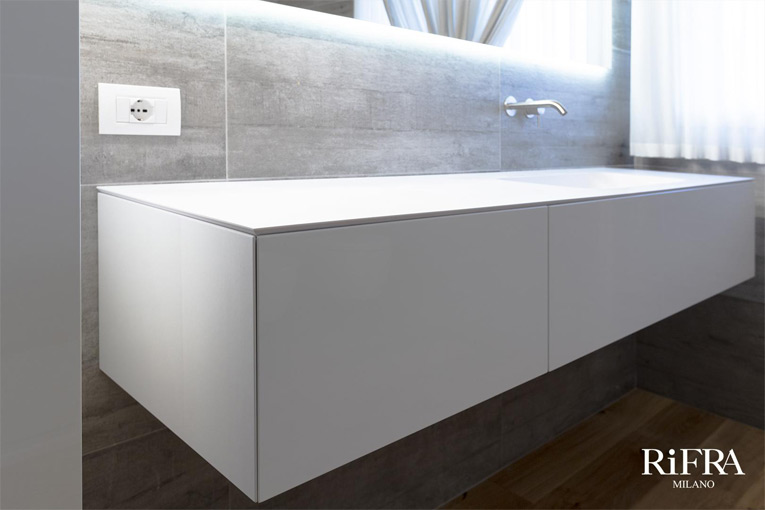 Even the taps in Satin-finished Steel were supplied by us (RiFRA only offers taps in polished or satin-finished steel with two distinct collections in terms of design).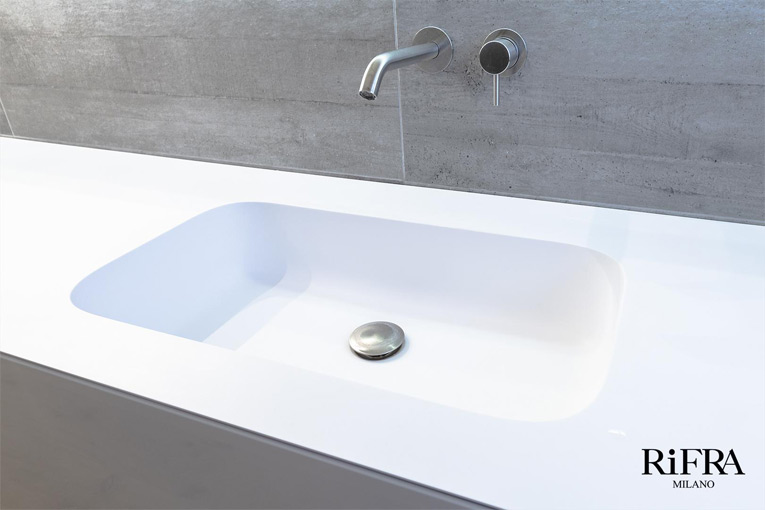 We thank the client for the trust in RiFRA.
We are aware that both the kitchen and the bathroom furniture is an investment that must last over time and for this we put the maximum effort in every installation.
The kitchen must be made of top quality materials, together with an architecture and a design that reflects the customer's style, which is timeless and goes beyond the "fashions" of the moment.
Would you like to know more? Enter the RiFRA world by visiting our website: www.rifra.com/en/index.aspx
RiFRA
Kitchens and Baths direct from Milano.