The modern design bathrooms offer much more than the basic functionality for which they were designed in the past and nowadays, they are more and more a temple of wellness and relax.
FOCUS ON THE TOP
The bathroom tops, specifically the tops with integrated washbasins, are the protagonists of the bathroom design through the use of:
Corian
Cristalplant
Quartz
Stone
Dekton
But, let's find out the characteristics of these amazing solutions.
Due to its design versatility, flat-out of its possibilities, Corian is a key component of the many innovative projects of the bathroom design which includes elegant washbasins, shower trays, baths of zen inspiration and minimal mood.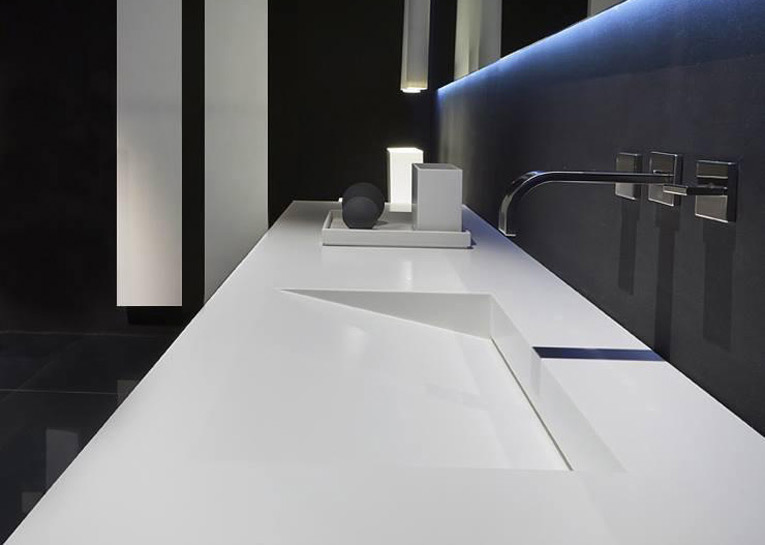 Top and washbasins can be perfectly integrated to give an impression of a smooth surface, the whole thing has been made possible by the elements without joints, devoid of points and grains.
The Cristalplant solid surface is ductile, fine and innovative. It is made by the composit material, technologically advanced, that consists of a high percentage of mineral fillers (ATH bauxite) and a low percentage of polyester polymers.
Its velvet surface, in fact, evokes good sensations with the soft touch effect.
It is a sophisticated mixture of glass and porcelains of the latest generation, subjected to a high temperature process which allows them not to be porous and with no defects.
The excellent high performances of Dekton allow to make an entire bathroom with the same material, equipping every corner with a certain aesthetic continuity.
Its solid surface represents a perfect choice for the tops, the floors and any coating of the bath.
The quartz surface fits to any project making it possible to create great compositions characterised by a unique beauty.
Rifra had chosen the Silestone quartz that is the worldwide leader of the quartz surface with more than 90 colours.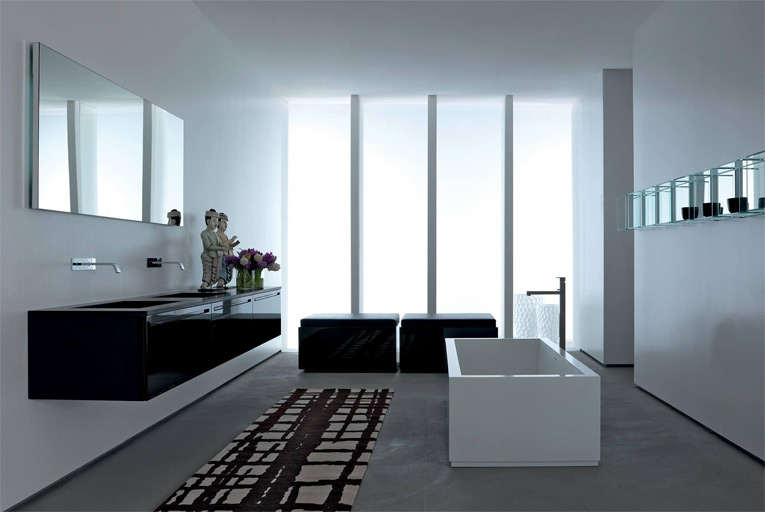 Nobles and ancients, the stones are widely used in the bathroom design.
The natural stones are extracted from the quarries and after that they are processed for defining the spaces.
They keep their original shapes and they are inserted in the projects making beautiful surfaces where the nature of the stone continues to live unchanged.
For the most sophisticated choices, the latest trends propose cement, clay and rivisited wood; for instance, ancient wood and raw oak to offer a style that mixes elegance, modernity and tradition.
Laura Murru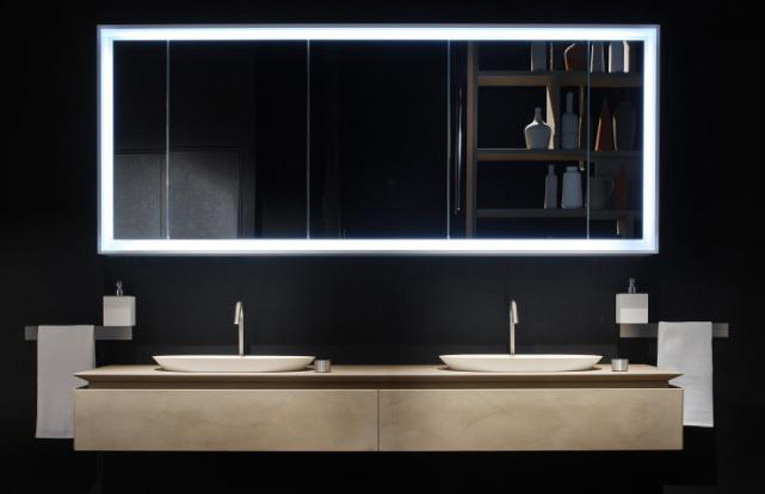 K.FLY covered by clay
K.ONE covered by grey cement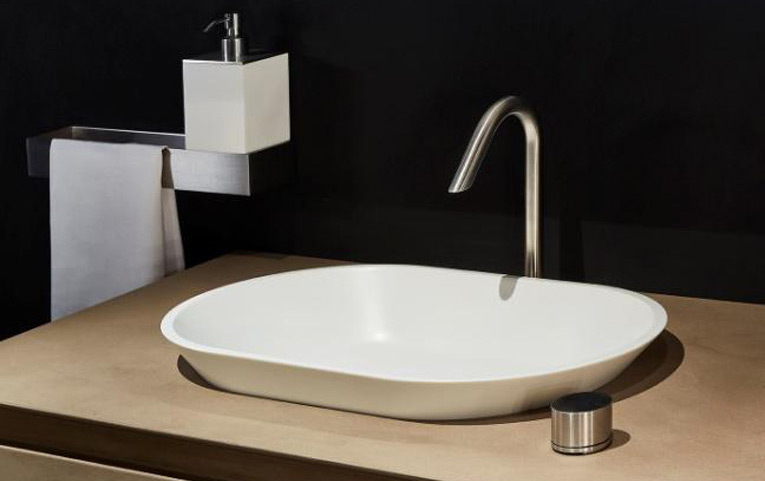 Detail of K.FLY covered by clay
Detail of K.ONE covered by grey cement
If you want to know more about the RiFRA collection, click here and visit our official website http://www.rifra.com/en/index.aspx with all the pictures from the world of bathroom design made by Rifra.