The hob is an appliance that characterizes the kitchen enriching with personality , given its usefulness and interactivity with the user.
Not all are equal.
Cooking well, in fact, it is not just a matter of personal skills: it's also about the technical supports.
You can certainly do it better in the kitchen if you have a plan that allows you to cooking, for example, to fine-tune the power of the flame or cook in a uniform way, thanks to a balanced distribution of heat.
In this article we take stock of the field of hobs.
The choice of a system cooking depends on their taste, habits and aesthetic.
INDUCTION HOB
The induction hobs are a good combination of aesthetic elegance and functionality.
From the point of view of design we must admit that the plan to induction is beautiful: in glass- ceramic, smooth, plate with touch screen controls or elegant knobs incorporated into the door.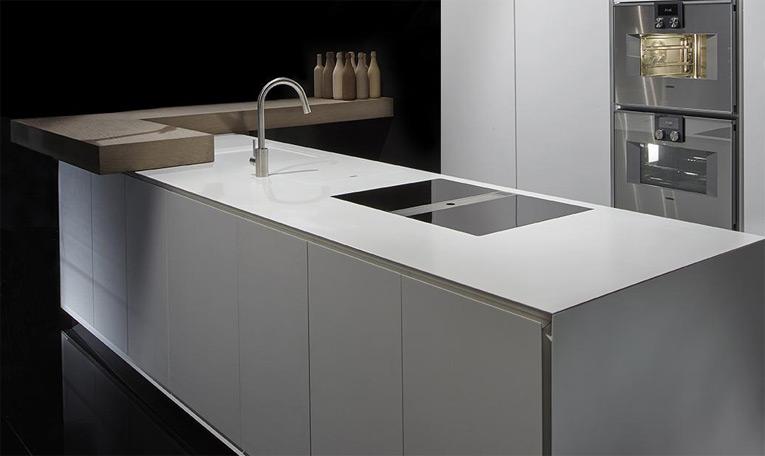 Clean and modern design for high performance kitchen.
Thanks to an electromagnetic field, energy changes into heat only in contact with the pan and on the inside, it will be necessary specific pots and pans, specially designed to ensure that the hob works to perfection and with a uniform cooking.
The safety devices stop automatically the supply of energy the moment away the pot from the floor, this will avoid so the risks associated with free flame and the danger of leaking gas.
To make your personal food dreams come true personal, the best solution is to choose a downdraft hood, combining the elements made for each other, cooking hob and hood that come together in one nice, compact and efficient.
For the professionals in the culinary world that are content with only the best, there are available extra deep measures, stainless steel knobs, and teppanyaki. Health, speed and taste!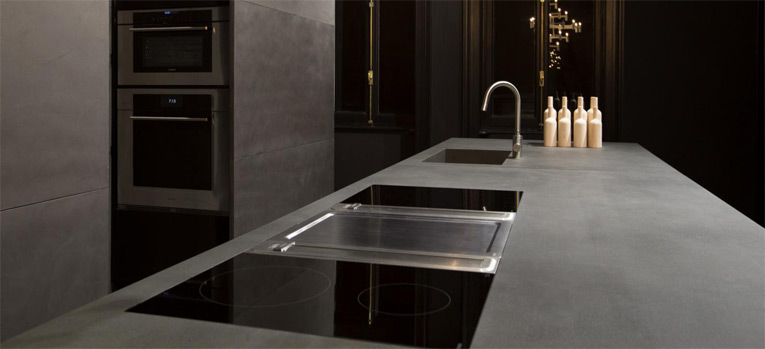 If you want to know more about it , watch the video below with live cooking show with cooking on the induction hob and teppanyaki plate.
GAS HOB
The gas stoves are easier and intuitive to use, because they are the ones most of us learned how to cook. So, it's easier to be at ease with the gas, especially for the modulation and the adjustment of the cooking temperature.
In Italy they are are the most common: 92 % of the models sold in the last year are to gas.
I'm also cheaper, but they have a lower energy efficiency (is lost nearly 60 % of energy) because the heat generated by the flame is not moved only to the pan, but also warms the air around the stove.
The gas hobs characterized by the surfaces flush with the plan, are a point of reference in the category of household appliances of high range thanks to a sophisticated design, minimal and hi-Tech.
The grills in cast iron or stainless steel, as those that are used in professional kitchens, are particularly strong, resistant to heat and so durable.
Laura Murru
PS: If you want to stay updated on RiFRA videos ,come to visit and subscribe to our YouTube channel: www.youtube.com/rifra.com