Design Talk, second episode.
The guest of the second episode, is the architect Andrea Langhi,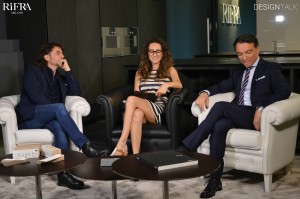 specialized in the design of public spaces in Italy and in the world, with more than 500 local designed.
http://www.andrealanghi.it/
We discussed for over an hour retracing the steps of his career, from the Politecnico di Milano, to his most recent successes.
We also addressed the issues and opportunities that today's world offers to those who are private practitioners, speaking without compromise.
The new episode will be available in 2 weeks, you can review the first bet by clicking here:
https://vimeo.com/168035980
or by downloading the podcast from Itunes:https://itunes.apple.com/it/podcast/design-talk/id1117441008?mt=2
Keep in Touch,
Matteo