We're in the apartment of a young couple in Milan, combining elegant finishes and design pieces.
"We fell in love with RiFRA following them on Instagram, after the first contact, the design of the kitchen was meticulous, going to define the details together, respecting the identity of the home we were renovating."
Speaking is Corrado, who together with his wife Valeria, lives in this beautiful apartment in the Città Studi area, where there are many universities in Milan, including the Polytechnic and the State University.
FLY kitchen
The kitchen chosen is the FLY, which is characterized by the top shaped at 30 degrees and doors and sides shaped at 45 degrees; the groove, made specifically for this collection, enhances the game of volumes.
The finishes chosen for this kitchen are consistent with those of the rest of the apartment, creating an elegant and classy atmosphere.
The finishes of the kitchen are:
Island, island throat, wall units: hand-spatulated bronze metal.
Columns and high wall units: Glossy Corda Lacquered
Countertop and backsplash: Saint Lauren Lux Ceramic
LED lighting under wall units and inside the columns
Below a series of details of the composition:
We would like to thank our customers for the trust they have placed in RiFRA; the secrets to the perfect success of a new kitchen are:
ProgHigh-level design created by professionals who know the product.
Own production with quality materials and exclusive finishes.
Transport and assembly by staff who know the product to ensure maximum customer satisfaction.
RiFRA is the only high-end company that controls all these aspects, selling and delivering directly from the production in Brianza its kitchens all over the world.
If you are therefore in the process of choosing a new kitchen, request an initial online consultation with one of our designers, who will create a 3D project and a quotation of your favorite RiFRA kitchen without any obligation on your part.
Request the design service online by clicking on this link:
https://en.rifra.com/online-design-service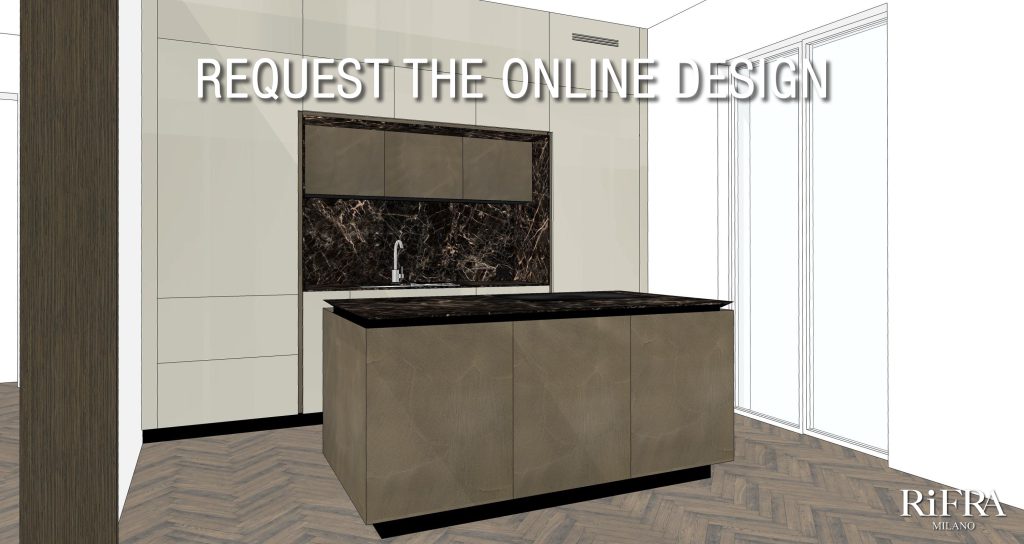 See you soon,
the RiFRA team