We designed, delivered and installed this RiFRA kitchen, LINE collection, in a villa in Brianza, in northern Italy. 
Our architects and interior designers have developed this type of project interpreting the needs of the client.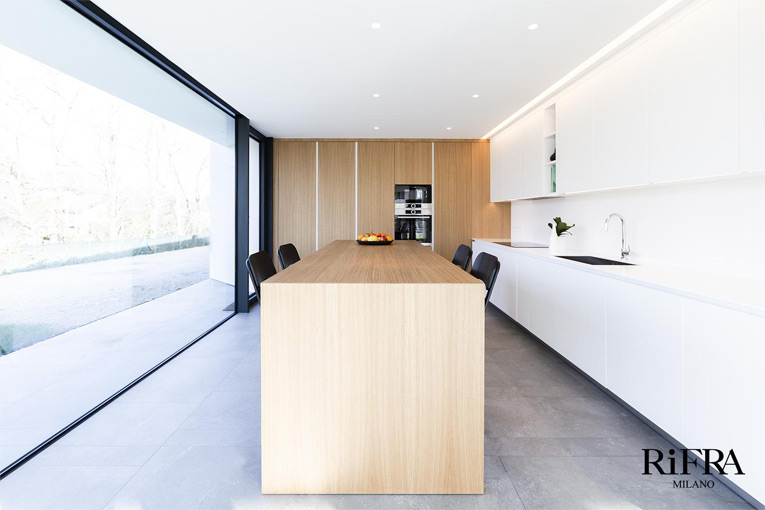 The tones used for the furniture are those of the Pure White Matt lacquer and the Brushed Oak Wood Natural stained. 
Corian was used for the top and the backsplash. 
The kitchen has a central island, a series of tall units and a series of base units and wall units.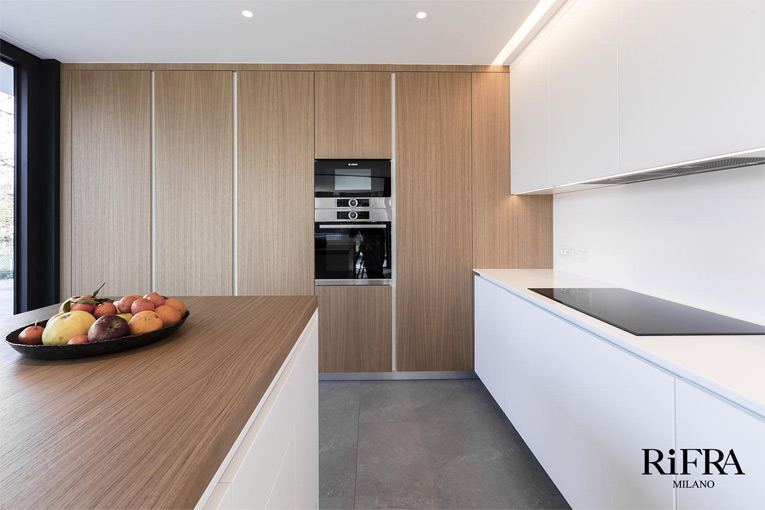 The island is characterized by double containment, while the thick oak top continues even at the end of the island to be used as a snack counter.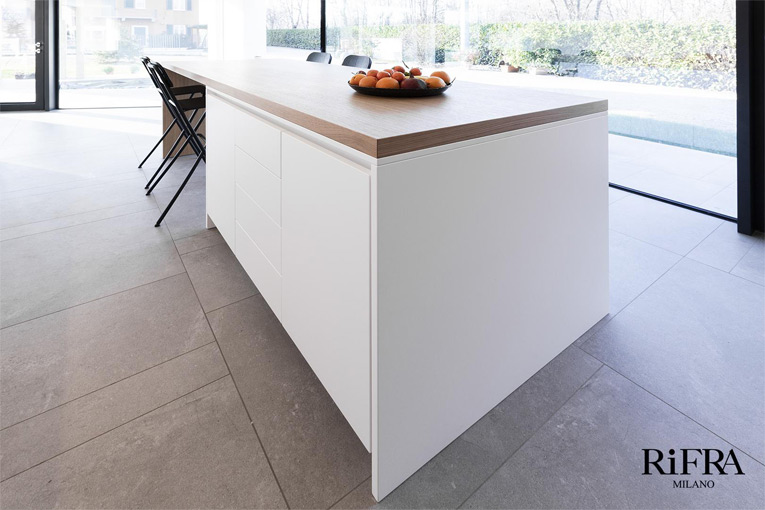 The column wall, also in Oak, holds the storage unit, the ovens, the fridge and freezer.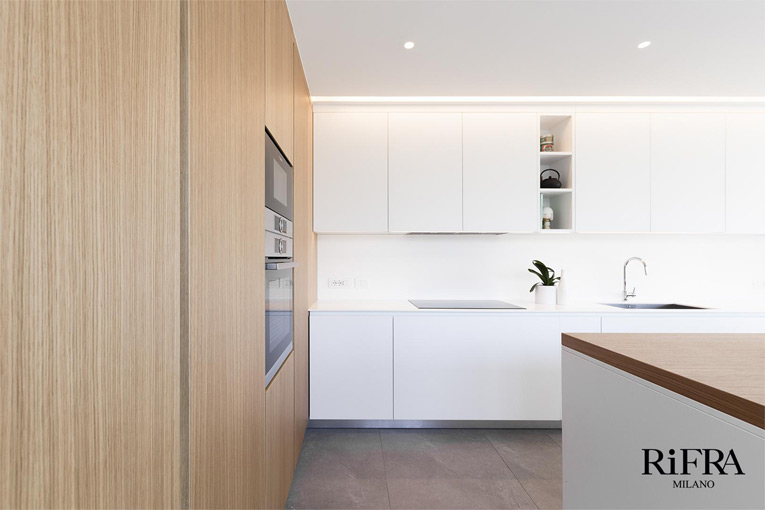 The base and wall units, in pure white matt lacquer, contain the washbasin, hob, dishwasher and further storage.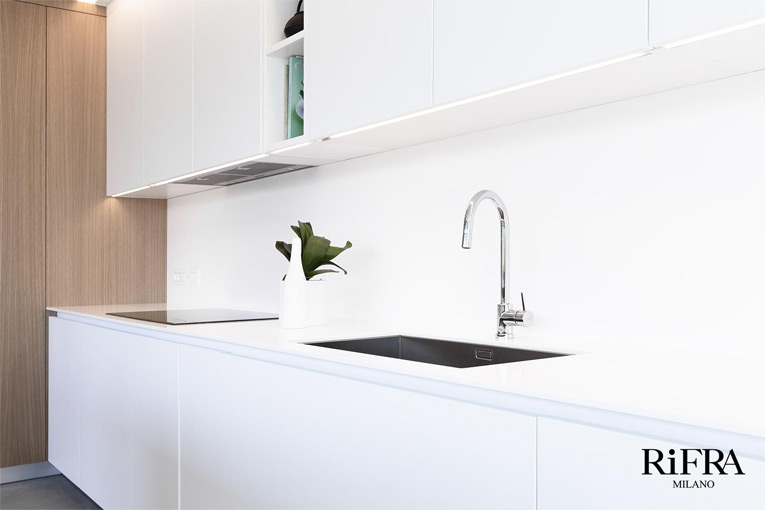 We would like to thank our clients for their trust in RiFRA in the choice of their kitchen.  
Discover all the collections and download your catalogue at: http://milano.rifra.com 
Matteo Rivolta
CEO RiFRA Milano