The choice of material with which it is made a bathtub is always of fundamental importance because depending on the type of material used the results will be very different ,both from the point of view of the quality of the aesthetic and tactile impact.
We will have bathtubs more or less resistant to scratches and to shocks, characterised by different thermal and physical properties.
One of the most used material is the acrylic that allows sought and sophisticated shapes ,from soft and varied drawing, thanks to the particular workability that allows you to attribute any shape to our bathtub.
But let's see together what are the materials of our bathtubs available in the catalogue.
CORIAN
The Corian customizes your dreams in the field of interior design and not only.
It's been designed with the express purpose of creating elegant and exclusive components from th highly technological and innovative design.
Every our article to catalogue is a unique piece, because many stages of the production process, provide for manual works, tailored and personalized.
The list below summarises the motivations for which architects, designers and interior decorators choose the bathtub in corian as a ploy to solve new aesthetic and planning thematics
It's very practical and easy to clean
The gluing are invisible (with the possibility of one single unit)
Maximum hygiene
Scratches, cracks, injuries can be easily to repair
It can be smooth at any time and give new life and shine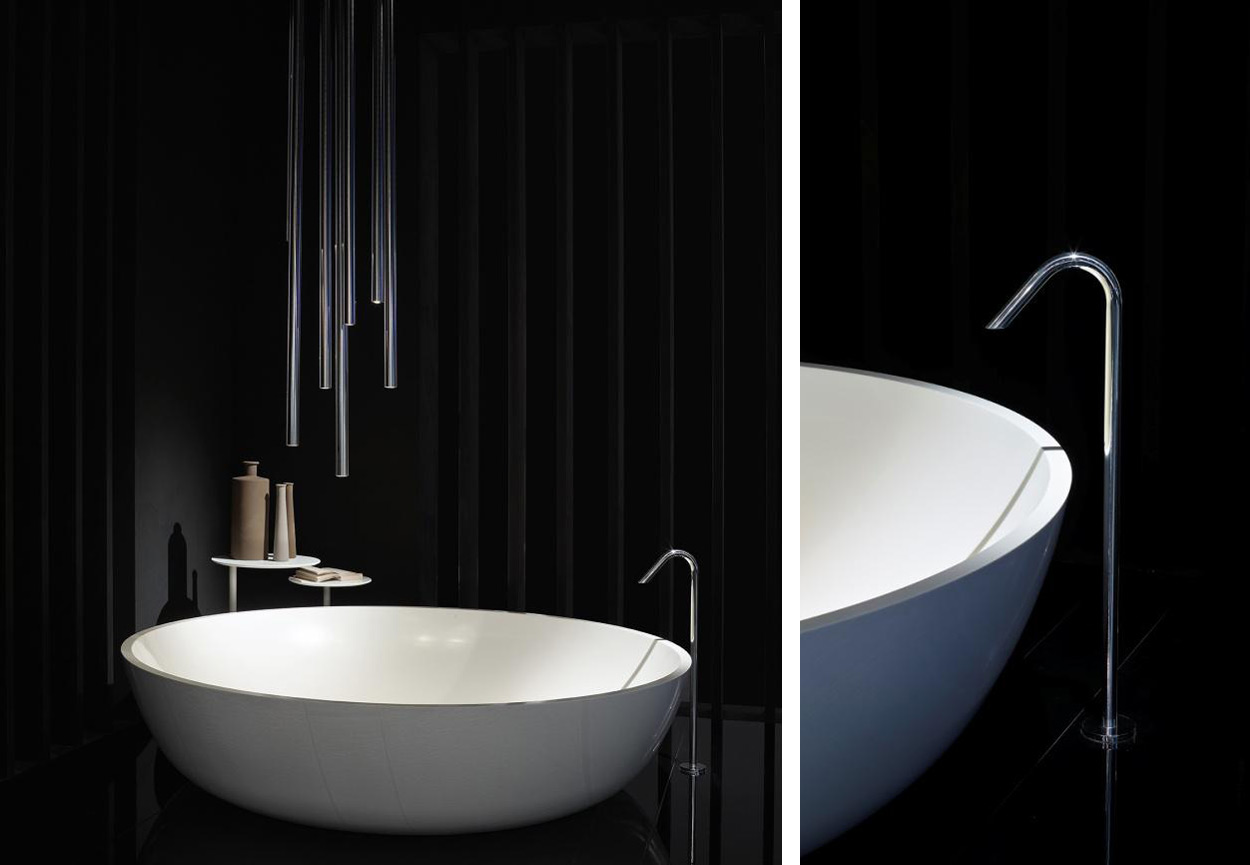 CRISTALPLANT
It's a composite material, technologically advanced, formed by a high percentage of minerals and fillers and a low percentage of acrylic polymers of high purity.
It is homogeneous opaque white, in all its thickness.
It turns your athroom into a unique and unrepeatable work as it is adaptable and versatile.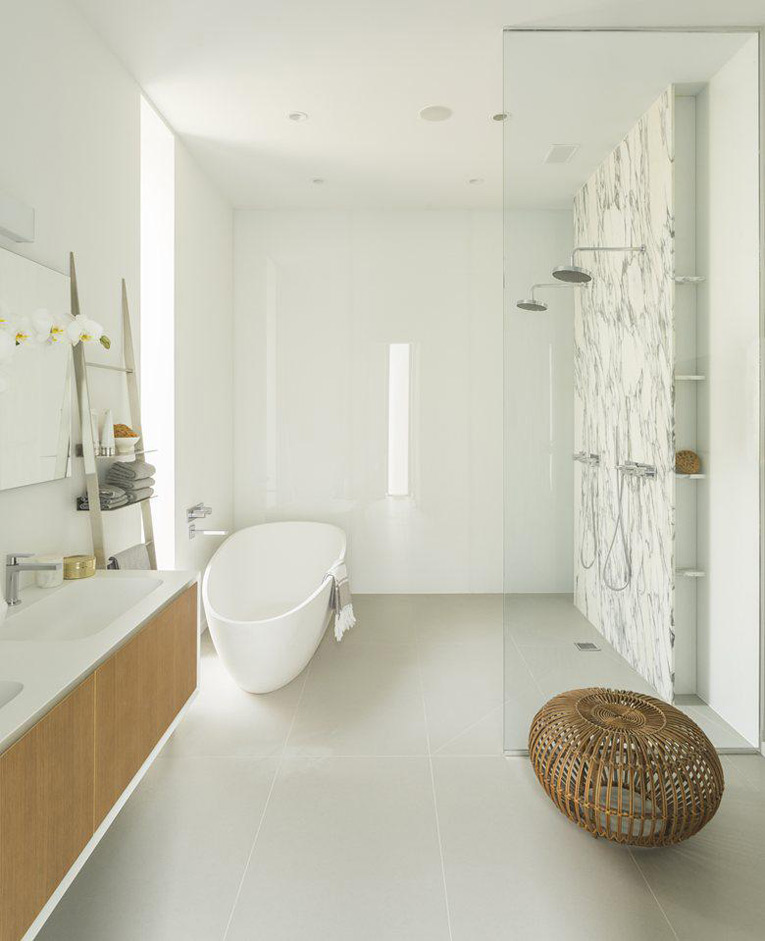 It is 100 % made in Italy, not by chance it is one of the most sought-after by designers and among the most admired in the international exhibitions.
Between the main characteristics are a fireproof material, with excellent resistance to UV, compact and not porous, resistant and pleasant to the touch for its soft touch effect finishing, similar to the natural stone.
MINERALMARMO
It's a material composed of 75 % mineral fillers and for 25 % polyester resin. So this is not a plastic material but a mineral composite elegant.
So that is more resistant, bathtubs are covered by a film in technical gelcoat nautical, applied to hand in the process of moulding.
A high performance has also in respect of the heat; a tub in mineralmarm resists to dry heat up to 160°.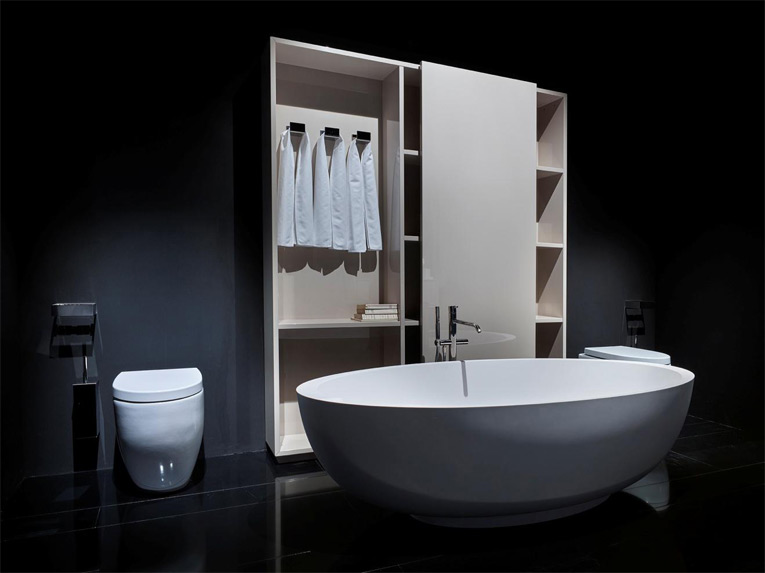 MARMO
The stone has always been the embodiment of strength and at the same time of wealth.
The Marble bathrooms are synonymous with elegance and luxury and the accurate projects that can see them shine in precious variety, are reserved to a privileged elite.
Equipped with a low refractive index, which allows the light to penetrate within the structure of stone, thus giving a particular brightness, the environments inside of which the marble is used are characterized by a particular sheen.
Thanks to a careful study of interior design, the luxurious bathtubs in marble become protagonists of unique spaces.
Their strong aesthetic impact allows to create elegant minimal spaces inside of which are just a few essential elements for defining the style and the high class of design.
Laura Murru
PS: if you want to know our collections come to visit our new RiFRA showroom in Corso Matteotti 1 or our showroom in Fiorano Modenese (MO).