A SEAFRONT DESIGN HOUSE
LINE KITCHEN
The RiFRA kitchen that has chosen by the architects and homeowners is the LINE, with the sides, top and columns white matt lacquered.
Besides, the LINE kitchen is characterized by its typic cut of the door at 90°going to lighten the design of the product.
The interiors are black with black guide drawers.
K.ONE Baths
The several bathrooms of the house are furnished with the K.ONE collection of RiFRA, it is a monobloc with doors, top and basement beveled at 45°.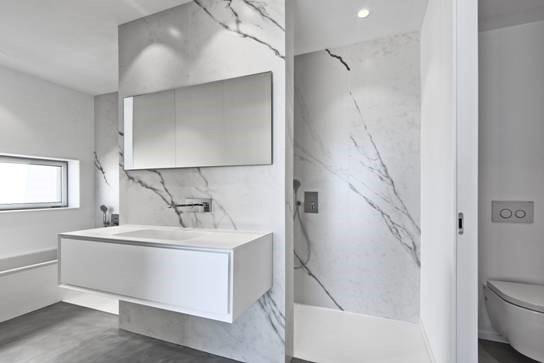 The official RiFRA dealer in Ibiza is:
M2 IBIZA
Calle Picapedrers 12
Poligono Montecristo
07816 Sant Rafael
Ibiza
TEL +34 971 931 411
See you soon!
Matteo
P.S. If you are an entrepreneur in the furniture distribution and want to know more about trade conditions with the our Patners, leave a comment on the blog or reply to this this mail.