Discover the new RiFRA bathroom collections, download our catalogue in PDF format and be inspired to furnish your bathroom with style and design.
RiFRA has several collections of bathroom furniture and its catalogue includes all contemporary furnishing elements, furniture, washbasins, mirrors, faucets, accessories, bathtubs and shower trays.
Distinguished by fine finishes and perfect manufacturing, RiFRA bathrooms are designed and manufactured in our modern factory in Milan and furnish the most prestigious homes in the world.
There are five RiFRA bathroom collections:
K.KUBE
K.KUBE is a cabinet with pure shapes, without visible handle, and without visible grooves or profiles anywhere. The 45-degree processing on K.KUBE is shown inside the cabinet both in the profile of the top and in the profiles of the sides and the base. In this way, the volume is pure and uninterrupted. The interiors and drawer rails are presented in matt lacquer, in wood, or covered in microfibre.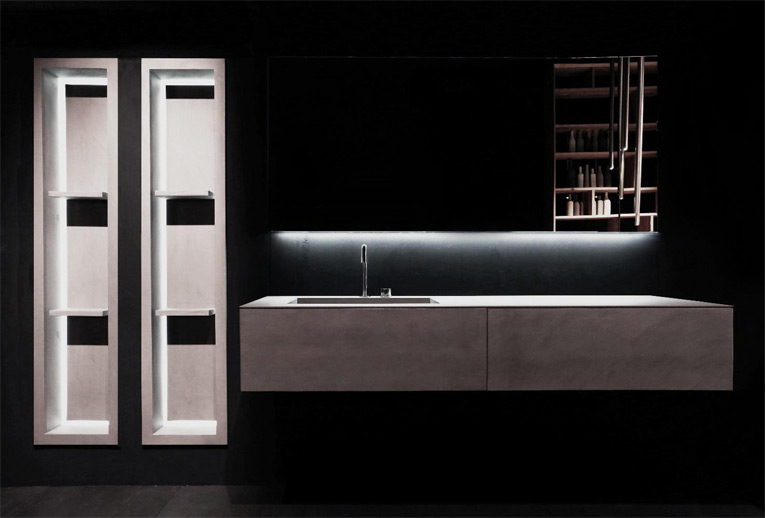 K.ONE
K.One is available with the complete range of RiFRA finishes: matt, glossy and metalized lacquer, woods, leather, cement, clay, metal, are the available finishes. Rare quality, the interior is offered as standard in the same finish as the exterior. As an option, microfibre internal cladding is available.
K.FLY
The characteristic of the K.FLY collection is the attention to detail that is perceived in the 45 degrees processing of the door and the side of the cabinet.
The top is worked at 30°, both in the front view and in the side view, to give the collection an elegant and sophisticated image.
K.LINE
Linearity. This is the characteristic of the K. LINE project.
The characteristic of K.LINE is the groove between the cabinet and the top, with both elements shaped at 90 degrees. K.LINE offers a clean and timeless design
ZERO
The RiFRA modular bathroom system achieves its highest level with the Zero collection:
The design of the ZERO collection is characterized by three different types of doors:
Zero door: door with integrated handle that develops proportionally to the width of the base.
B2K door: door with 45° profile.
Fonte door: door with handle applied.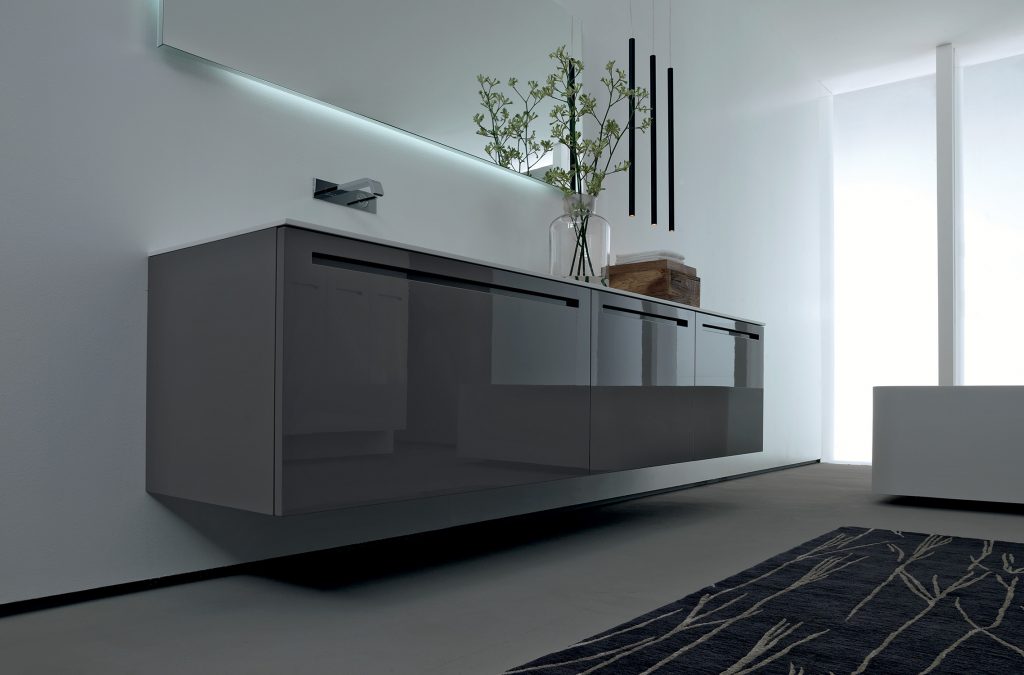 If you need help with your next project, please reply to this email or leave a message in the blog.
I'll See You Soon,
the RiFRA team