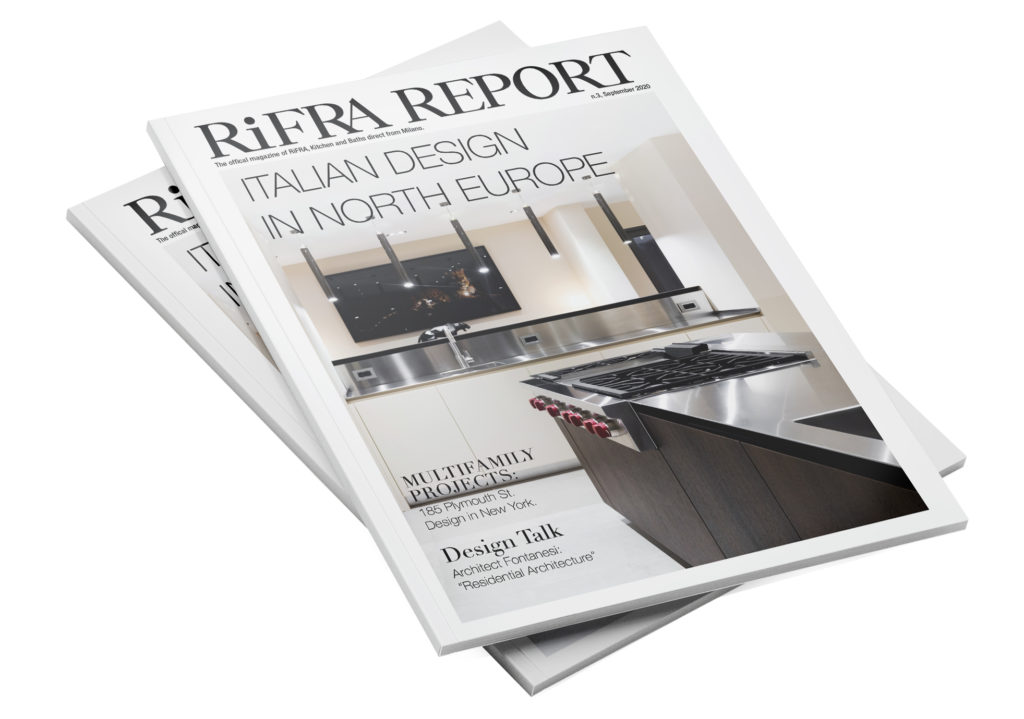 RiFRA REPORT, the official RiFRA magazine, Kitchens and Baths direct from Milan, has come to its third issue.
Also this new edition is dedicated to our audience of customers and enthusiasts.
Cover story: in this third issue the cover is dedicated to a prestigious Villa with contemporary design in Northern Europe, a complete RiFRA project that started with the definition of the Kitchen and Bathrooms, and then ended with the creation of all the furniture for the living and night area.
Learn more about the materials: OPEN KITCHEN, let's find out together which are the best materials.
RiFRA Store: section dedicated to our showrooms. In this issue we talk about the Store in Milan and Rome.
Your RiFRA kitchen starts from the project: Our experience is now also available online, ask our designers for your personalized advice free of charge.
Multifamily Project: a section dedicated to contract clients: discover with us the "185 Plymouth St" project in New York.
Design Talk: Talk Show with architects and designers; this month's guest is the Architect Alessio Fontanesi.
Guide for conscious purchase: COMPONIBLE KITCHEN: guide to the configuration of your RiFRA kitchen.
The designer bathroom furniture is suspended: discover the RiFRA bathroom collections
In-depth analysis about costumes and society: Luxury Masterclass
I just have to wish you good reading!
As always I listen carefully to the feedback, so leave a comment on the blog, or reply to this email and I will reply as soon as possible.
Enjoy your reading!
See you next issue!
Matteo Rivolta
Ps: remember to download your copy by clicking here: