You may or may not have noticed that RiFRA sells bathroom fixtures and accessories exclusively stainless steel.
Why? In our opinion, it's the best and only material to use for this mission. Let's talk about why.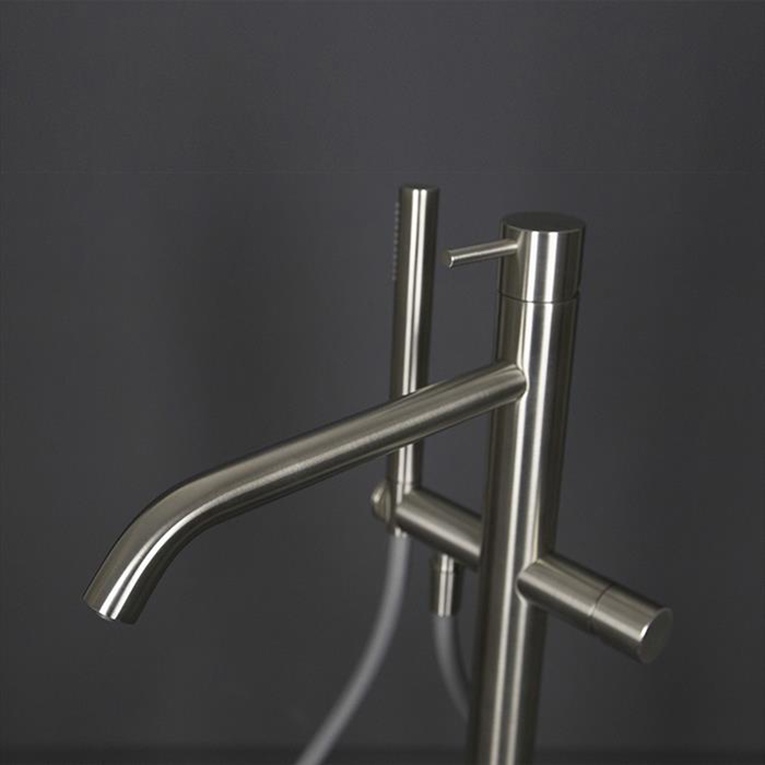 A BIT OF HISTORY
Two Englishmen named Clark and Woods first patented stainless steel, also called "non-rusting steel," in 1872. It didn't become widespread, however, until the early 1900's when a Frenchman was able to prepare the exact alloy. The alloy, or mix of metals, in question was steel and chromium, a metal that gives the steel corrosion and stain-resistance.
When a metal such as steel, an alloy of iron, is in contact with moisture, as it would be in a bathroom or in a kitchen, the atoms in the water and the metal react causing oxidation, or rust. Rust is really just a type of corrosion specific to metals and it appears in an orange powdery form that causes the metal to weaken and eventually break. Not an ideal situation for your bathroom fixtures.
With stainless steel, fortunately, this will never be an issue, but the advantages of using this material over others don't end there.
Durable
Not only will stainless steel keep the rust at bay: it's also a strong, durable material that doesn't scratch or dent easily. If well taken care of, it could last you a lifetime.
Aesthetics
A big advantage of this material is that it looks good with a wide variety of styles, from the ultra-modern high-polished stainless steel to a more rustic brushed finish.
No coating
The stainless steel faucets are a single piece of solid material, without any additional coating to protect it.
Hygienic
Being non-porous, stainless steel is very hygienic and easy to clean. No bacteria or algae is able to collect and proliferate in or on it, making it easy to keep it sterilized, ideal for the bathroom.
Low-maintenance
Because of its protective layer, stainless steel has practically no maintenance. Wipe with a warm, damp cloth and then buff it out with a clean, dry cloth and you are done!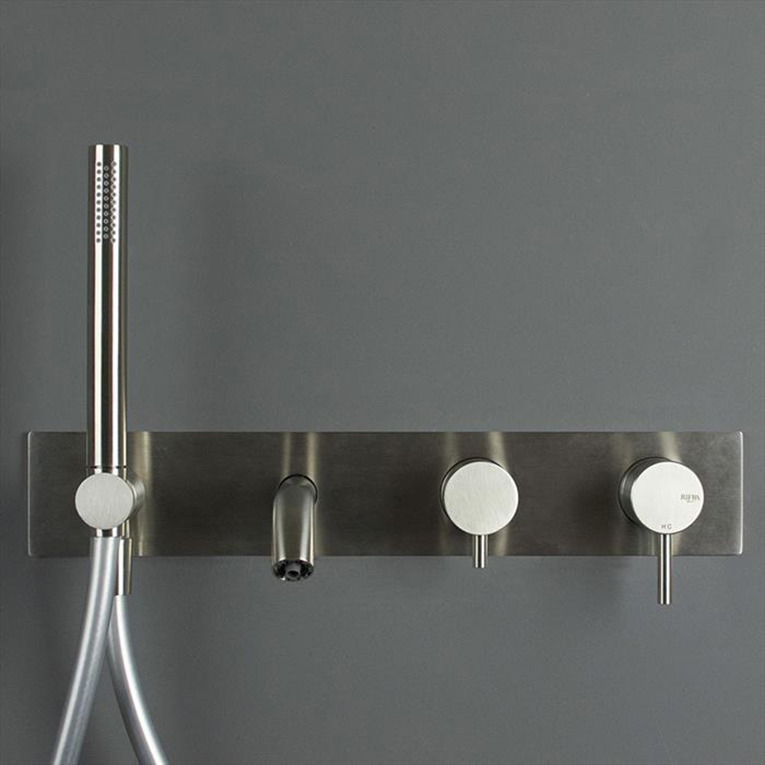 With such a great material around to use for our fixtures, why would we bother in even offering you anything else? In our opinion, stainless steel is the best of the best, giving you results above and beyond any other material for bathroom fixtures. It's durable, clean, and beautiful to look at, what more could we ask for?
Take a look at our catalog to see all of our options!
Download the RiFRA's taps catalogue here: https://www.rifra.com/upload/download/catalogo-rubinetti.pdf