This former warehouse was converted into large lofts with an average of more than 300 square meters per loft plus two penthouses.
The conversion has maintained the character of the existing warehouse, while modern facilities and top quality finishes were introduced.
The project has just been awarded with 3 prestigious architecture prizes:
2015 Best Design Multi-Family Residential, Architect's Newspaper
2015 Silver Award of Merit, SARA NY Design Awards
2015 Mid-Rise Multi-Unit Housing, Architizer A+ Awards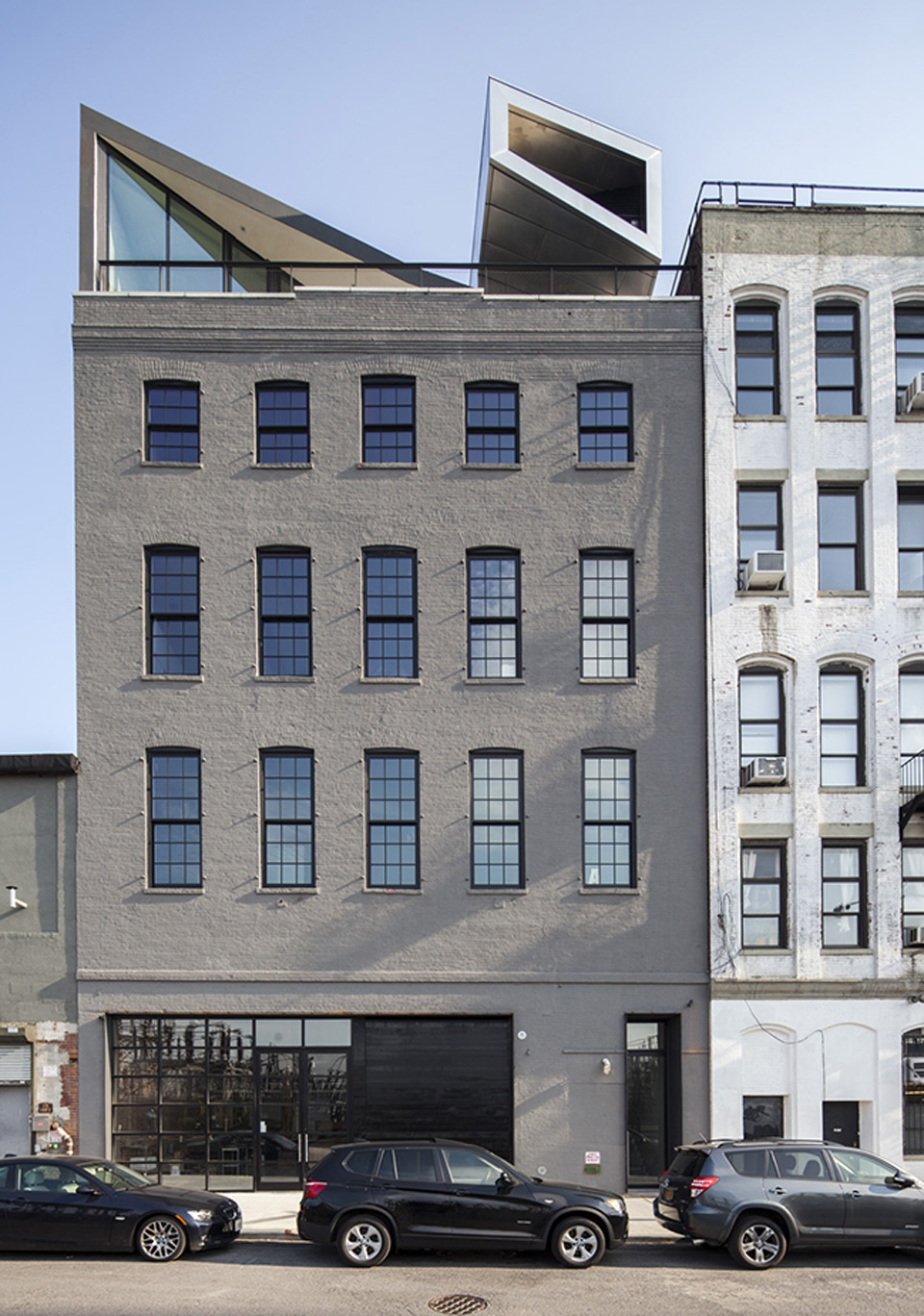 Outside of the former warehouse. The lofts have been developed in depth.
On the rooftop the penthouse architecture in steel and glass.
Many apartments have 3,3-meter-ceilings, outside space, side on a panoramic courtyard and views over Manhattan.

Loft Inside
In particular, the "winter garden" takes greenery and nature inside the apartments, allowing owners to live "green" all year long.

Winter garden
We as RiFRA have provided all kitchens and bathrooms.
The designer wanted a very clean kitchen, with neutral finishes such as white pure glossy, stainless steel for the countertop and the wall niche, natural oak panels for the island.
The peculiarity is that wall units have the same depth of bases and columns.

Kitchen RiFRA
All bathrooms have the freestanding bathtub "Smooth 1", inside the shower.
The furniture belong to the B2K collection with Cristalplant countertop, 2HD mirror with LED lighting and wall lamps.

Bathroom RiFRA
Every loft, worth between 4 and 8 million US-dollars have been sold.
Congratulations to the designers!
Best regards,
Matteo.
If you are an architect and wish to have access to RiFRA database, sign up to MyRiFRA, you will be able to download more than 2,000 technical sheets for your next project: http://www.rifra.com/en/login.aspx
Let's keep in touch, visit our group for designers on Facebook where we discuss about projects and market: https://www.facebook.com/groups/688704374569376/