The kitchen island is a real must for the people passionate about sophisticated and polished style.
The island is an element that should not be missing in a large and modern living room, because it has a considerable scenographic effect.
It is functional, equipped, beautiful to see and it defines the areas without the need for additional partitions.
To furnish a kitchen with the island also represents an opportunity to live differently your house, because you get the chance to work facing the living room.
For those who are modern design lovers, there are several types of island kitchen that give various composition composition options.
COMPOSITIONS: ISLAND, PENINSULA AND DOUBLE ISLAND
You may choose for an "L" or "C" composition that creates a kind of gulf in which to encompass the lunch area for a person who have a big space and love a certain aesthetic strictness.
The peninsula can be large or small, a simple plan or equipped plan with containers in order to optimize the available space in the best possible way.
The central island creates am harmonious union with the living area and every single element is designed to ensure the order, functionality and to move around there freely.
Usually the kitchens with island are combined with the columns that include the household appliances and the pantry, they are both available in the many finishings.
The double island kitchen ensures an unique stage presence, also having a functional advantage and defining two clearly separated working areas.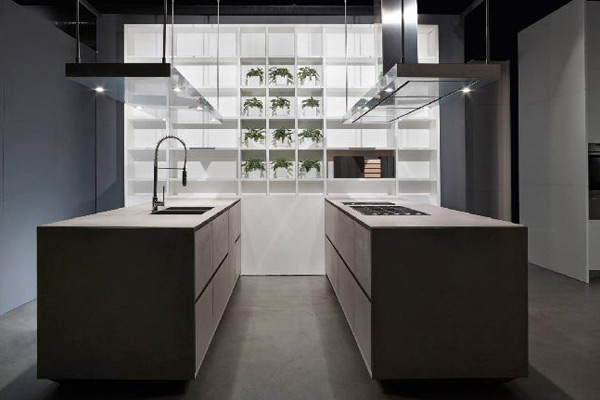 THE LATEST TRENDS
The latest trends include the new finishings in lava stone, cement, woods or lacquering in different colours for the highest level of customization.
If you want to aim for a stylish furniture choices I suggest you add to your island a snack table for the breakfast and your exclusive aperitif.
Beside being a versatile element, the snack table of a kitchen gives to the whole structure an elegant and characteristic touch. In fact we can have fun to play with the color contrasts among the various components or choose different materials.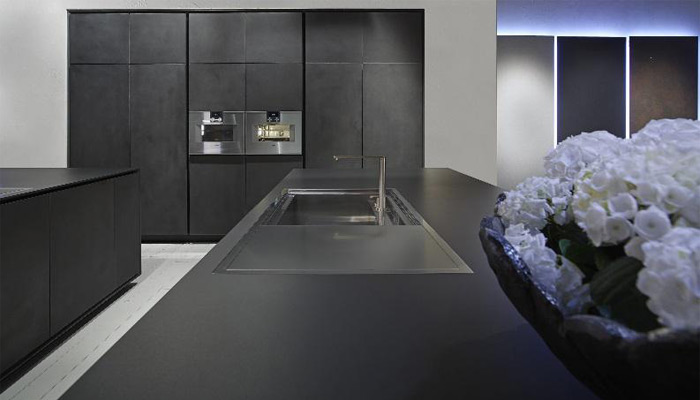 A modern kitchen intended for bar zone is just what we need to enhance the beauty of a living room that is already alluring and trendy. We can further enhance the space with stools, pouff and chairs from attractive and young design.
– Laura Murru
If you want to receive our catalogues with all the news about RiFRA kitchens, click on the link below: http://www.rifra.com/en/catalogo.aspx