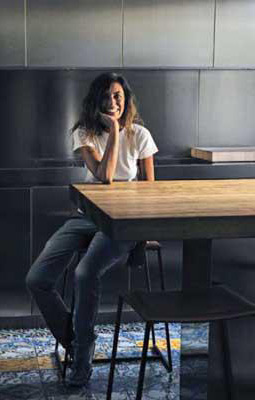 Architect and interior designer, Annalisa Mauri graduated with top marks from the Milan Polytechnic Faculty of Architecture in the mid 1990s. Her relationship with the university continued as lecturer and researcher in the Department of Architecture and Planning.
In 1996, in parallel with her educational activities, she started practicing as free-lancer with projects both in Italy and abroad: Architecture, Interiors, Furniture Design and Urban Design are her fields of expertise.
Design language and process
Essential volumes, clean lines, a delineation of spaces that conjugate linearity and functionality: these are the characteristics of her projects. A style in which (chromatic, aesthetic and material) details create a harmonious balance between elegant and refined. Every project by Annalisa Mauri – be it a building or an apartment, a staircaseor table – is a dialogue between the compositional elements, it is volumetric balance, it is research, it is the study of light and its sources. A harmonic essence made of purity and linearity, invariably capable of conveying a deep sense of warmth.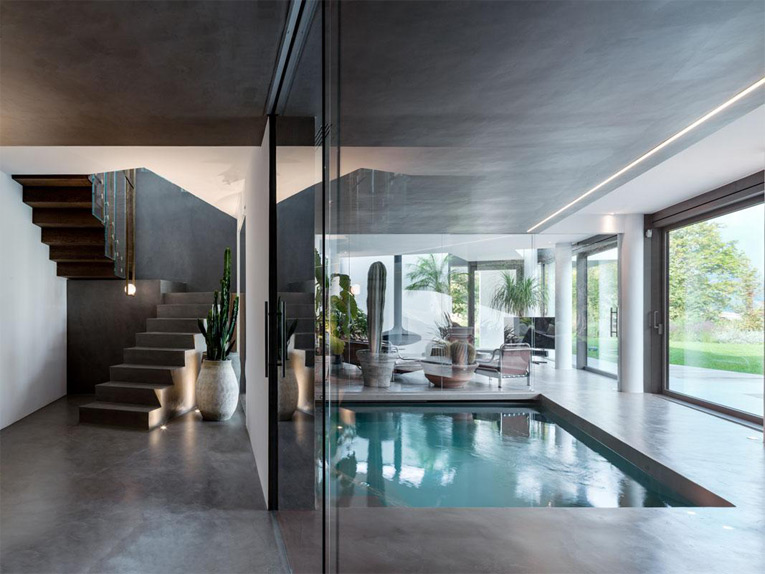 Inspiration is fundamentally modernist with a special affinity for the work of Le Corbusier and Mies Van Der Rohe, and developed into an architectural interpretation of Henry Ciriani and Alvaro Siza. Choice of materials is (also) based on the local territory and respect for the environment in which the project is developed, with a keen eye to new technologies. Her interiors invariably dialogue with their context and surroundings – the peaks of Mont Blanc in Chamonix, the market in Campo de' Fiori,the blocks of Manhattan or the warm and wild magic of Formentera. Her furniture design pieces are carefully calibrated to amplify their aesthetic impact. In many cases her furniture and interior architecture elements are custom designed (and made):one off pieces which, in their non-replicability, become a form of modern luxury.
She has published a number of books focussing attention on architectural composition, urban planning and the great architects and designers of the 20th Century.
In the name of research
Research is a fundamental part of Annalisa Mauri's work: her passion and tenacity leadher to discover particularly well-performing materials, creating direct contact with suppliers across the globe and developing trusting relationships with those who will provide the components of her projects. That is why every detail is chosen with meticulous care.
In parallel, lifestyle and aesthetic sensibility, dynamics and habits are elements that form the basis for creating an affinity between architect/designer and client/end user: her projects are always intrinsically linked to the person(s) who will end up using and living that space on a daily basis.
In the eighth episode of DesignTalk, we discussed all this with the architect Annalisa Mauri, with particular reference to the projects:
Villa Alserio.
It is the interpenetration of volumes that characterizes the project of Alserio, a private building of 750 square meters on 3 levels. Three main directions, recovered from the morphology of the site and the perspective development, suggest the articulation of the compositional elements: the lake on one side, the mountains on the other.
The villa has the RiFRA kitchen and bathrooms, read the dedicated article: https://blog.rifra.com/en/contemporary-villa-in-como-italy/
Chalet in Chamonix.
A traditional mountain chalet reinterpreted in a contemporary style with an eye to sustainability. The characteristic alpine wood panelling is recreated with eco woods (those which are not subjected to modifications during production that alters its validity, from forests managed in a correct and responsible manner).
Villa in Formentera
Home of the mediterranean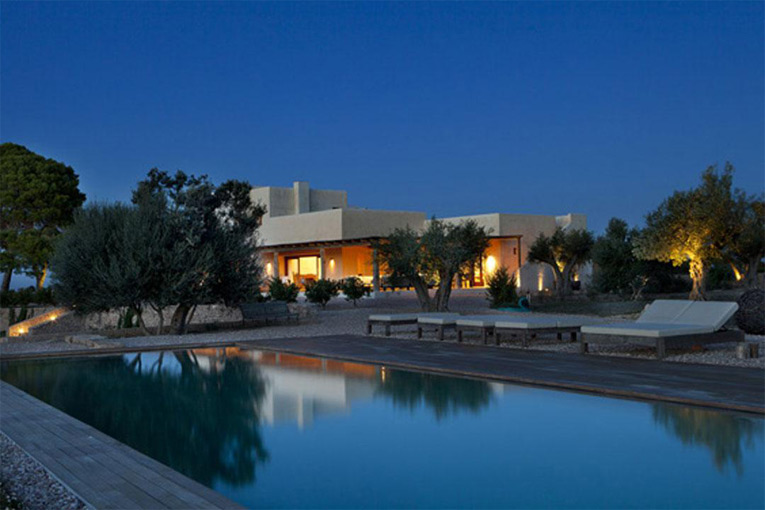 "Mi Cielo" means space (770 sq.m. across 3 floors), it means a 360-degree view, it means inspired by the surrounding land, and it means hospitality. A holiday home conceived for maximum aesthetical gratification inspired by nature and set in the magical and unruly island of Formentera.
We would like to thank the architect Annalisa Mauri for her participation in RiFRA's DesignTalk.
You can find her contacts, projects and press review on the website: www.annalisamauri.it
DesignTalk is on our YouTube channel and you can find it at this link: https://youtu.be/7M5CShbtnW4
Thank you for your attention!
See you soon,
Matteo Rivolta
RiFRA Milano srl.
PS. Stay updated with our video content by subscribing to RiFRA's YouTube channel.