Are you passionate about RiFRA? Are you in the process of renovation or have you bought a new house to furnish?
We have activated a new online design service for you, in collaboration with RiFRA Store and RiFRA Space points of sale.
If you have a designer or an architect who follows you this activity will support your work.
This service, which has always been paid for, given the current situation that hinders our customers and potential customers who are in the process of renovating, or evaluating the purchase of a new kitchen or bathroom, we will offer it free of charge to those interested and will fill in the dedicated form.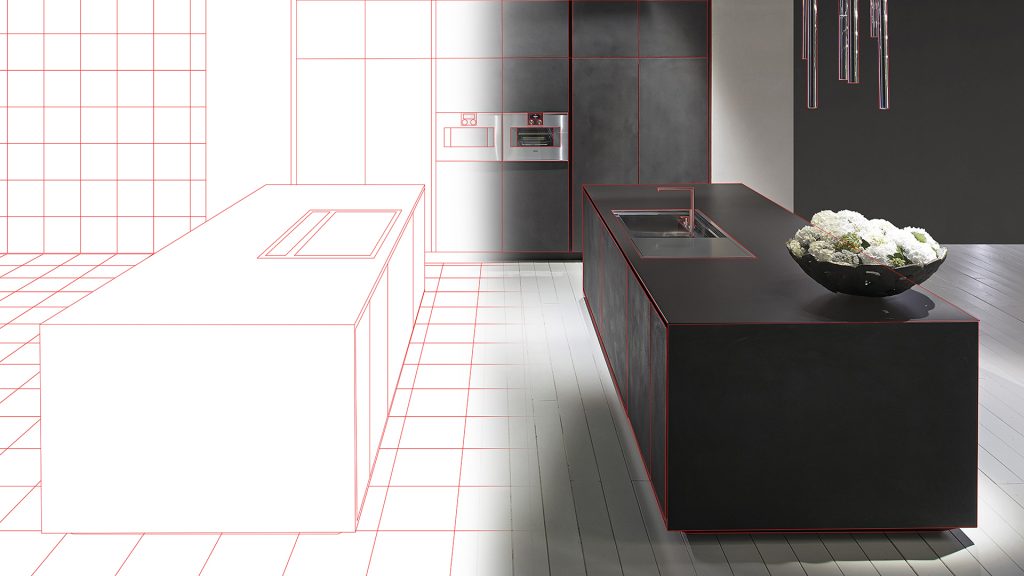 RiFRA makes a precise study of the kitchen and follows you throughout the process. Our online experience is an extension of what would happen if you made an appointment in one of our stores.
All the kitchens we make start with a meticulous design. Therefore, if you want a RiFRA kitchen, you need to start with its design.
Find out what we can do for you and what we have reserved for you:
1. FILL IN THE FORM ON THIS PAGE
Fill out the form in all its parts.
We will get back to you via e-mail to ask you for a plan of your home, and to agree the date and time of a first video-call.
2. FIRST CALL WITH ONE OF OUR DESIGNERS
On the agreed day and time, you will receive the first consultation from one of our designers;
We will understand your needs, and present you with our collections and finishes.
The call ends with the appointment of the second call.
3. SECOND CALL: PROJECT PRESENTATION
In the second video call, we will introduce you to your custom 3D project with a quote.
We will discuss the project and the kitchen solution we have designed for you, without any commitment on your part.
BOOK YOUR RIFRA PROJECT ONLINE
If you have already visited one of the RiFRA Stores and you are in contact with one of our designers, you will be contacted immediately to present the 3D project via a video call.
You don't have to worry about the technological aspects; our designer will send you an e-mail with a link, you just have to click on the link and you will enter the video call and we will show you your project.
Stay in touch with RiFRA on social channels, in the blog and read future emails to get in touch with us.
See you soon,
the RiFRA team